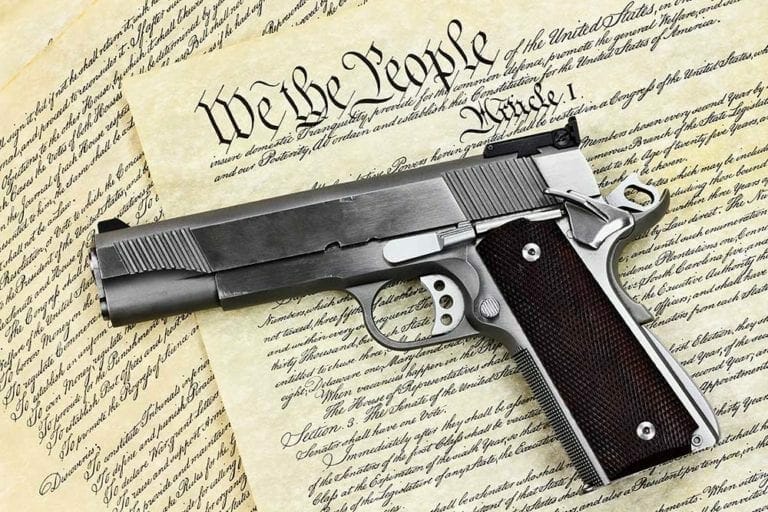 Milford, NH –-(Ammoland.com)- If we want to pass Constitutional Carry this year, it has to be taken off the table in the Senate in the next two days.
A few hours ago I told you how the Senate was planning on taking the Incumbent Protection Act off the table and passing a Lite version.
Unfortunately, my sources are telling me nothing has changed with regard to Constitutional Carry, and they are planning on leaving that on the table to die.
If you want to end the unconstitutional requirement to beg for government permission before you can exercise your right to bear arms, now is the time to act.
Several Senators have been complaining about the heat they are feeling. Those Senators are trying to claim they are still pro-gun despite voting to table this important bill.
That tells me your phone calls have made a difference. They know you are going to remember their anti-gun votes.
Unfortunately, while they are worried, they are not worried enough. That is why, if you haven't already, I need you to call your Senator today.
Even if you already have called your Senator, make sure your Senator knows you will not tolerate them killing Constitutional Carry by leaving it on the table. Let them know you expect their vote to remove HB 536, Constitutional Carry, from the table and pass it as passed by the House.
This is it, If we don't get the Senate to move in the next two days, we are going to have to wait till the next session to have another chance to pass Constitutional Carry.
That is why I need you to call your Senator today.
In Liberty,
Jonathan R Evans, Signature
Jonathan R. Evans, Esq.
President, NHFC
---
About New Hampshire Firearms Coalition

The New Hampshire Firearms Coalition is New Hampshire's only No Compromise Gun Rights Organization. While many so-called "gun rights groups" work to curry favor with politicians and the media, NHFC is working aggressively to hold politicians accountable and to put a stop to gun control. Visit: www.nhfc-ontarget.org