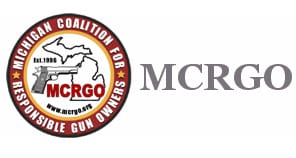 Michigan – -(Ammoland.com)- Q: My family and I have been threatened by an acquaintance.
We have involved the police and we have contacted a lawyer for a PPO (Personal Protection Order.) But, we don't feel safe, since the person who threatened us has not been arrested and he has friends who are probably also dangerous.
I own pistols but do not have a concealed license. I have been told that I can open carry. But, I don't feel comfortable doing that because of the extra attention it will cause.
I've been told that it can take a while to get a CPL. Is there some way to expedite the process?
A: Possibly.
MCL 28.425a (8) states: "If the concealed weapon licensing board determines there is probable cause to believe the safety of the applicant or the safety of a member of the applicant's family is endangered by the applicant's inability to immediately obtain a license to carry a concealed pistol, the concealed weapon licensing board may, pending issuance of a license, issue a temporary license to the individual to carry a concealed pistol. A temporary license shall be on a form provided by the department of state police. A temporary license shall be unrestricted and shall be valid for not more than 180 days. A temporary license may be renewed for 1 additional period of not more than 180 days. A temporary license is, for all other purposes of this act, a license to carry a concealed pistol."
I recommend that you bring this law to the attention of your lawyer and that you prepare to explain the relevant facts to your county concealed weapon licensing board. You should also get good advice about the specifics of the Michigan Concealed Pistol License (CPL) and permitted uses of deadly force.
The most efficient way to do this is to take an approved CPL course from a reputable trainer in your area as soon as possible. You can also find useful information at www.MCRGO.org. If you haven't already, I would also recommend that you join the NRA, and the MCRGO, groups that are fighting to protect your rights. The NRA Foundation and the MCRGO Foundation are separate entities that specifically provide support for education and litigation in furtherance of gun rights.
Steve Dulan (www.StevenWDulan.com) is a member of the Board of Directors of the MCRGO and the MCRGO Foundation, and a member of the Board of Trustees of the MCRGO Foundation. He is an attorney in private practice in East Lansing and Adjunct Professor of firearms law at The Thomas M. Cooley Law School. as well as an Endowment Member of the NRA.
About:
The Michigan Coalition for Responsible Gun Owners is a non-profit, non-partisan organization. Formed from just eight people in 1996, we now have thousands of members and numerous affiliated clubs across the state. We're growing larger and more effective every day.
Our mission statement is: "Promoting safe use and ownership of firearms through education, litigation, and legislation" Visit: www.mcrgo.org