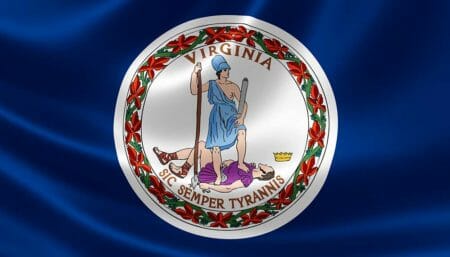 Covington VA –-(Ammoland.com)- Filed under "Oh, I don't believe this," anti-liberty Jeannemarie Devolites-Davis is running for Virginia Lieutenant Governor!
I was fortunate to not be drinking milk over my keyboard when a member emailed this response from Ms. Davis on the Second Amendment:
"As a strong supporter of the US Constitution, I support the 2nd Amendment. [PVC: So does anti-liberty Senator Chuck Schumer from New York.] As a gun owner, myself, I am a strong supporter of CASTLE, as I believe that every individual has the right to protect themselves and their families in their own homes, without fear of prosecution." [PVC: CASTLE? She must think that is an acronym for something! Talk about not knowing what you are talking about. It is called the "Castle Doctrine," Ms. Davis.]
For those of us familiar with Ms. Davis, the bills she's introduced, and her voting record, gun owners would spend many a sleepless night during the legislative season knowing that SHE held the tie-breaking vote on gun bills!
She said this in the Washington Post about VCDL back in 2007: "They are mean-spirited, and they won't listen or reason."
Yeah, we're the ones who won't listen and don't reason.
Here are some videos that show Ms. Davis' real position on the 2nd Amendment.
Here is a campaign ad from 2007, where Ms. Davis excoriates a moderate Democrat, Senator Chap Petersen, for some pro-gun votes:
Here is a press conference back in 2007 that Ms. Davis held to talk about her "Gun Show Loophole" bill. Notice the orange pins on the antis. Looks exactly like our Guns Save Lives pins, but had some anti-liberty wording instead. The funny part was that because VCDL had been using that color scheme for years, everyone who saw those pins assumed they said "Guns Save Lives" ! 😉 Antis haven't used those pins since.
Not shown on this video was that after the press conference the press rushed to where VCDL members were sitting to get our comments on the bill. Poor Ms. Davis had one lone camera crew interviewing her. It was a classic!
---
About VCDL

Virginia Citizens Defense League, Inc. (VCDL). VCDL is an all-volunteer, non-partisan grassroots organization dedicated to defending the human rights of all Virginians. The Right to Keep and Bear Arms is a fundamental human right. Visit: www.vcdl.org