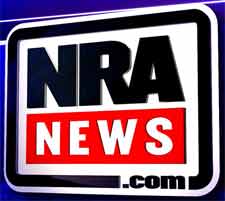 Fairfax, VA –-(Ammoland.com)- NRA-News is a valued partner that continues to cover breaking gun rights news with a new and improved short video format in the "NRA News Minute" videos.
To view the current firearms or gun rights news video, please click above:
Cam Edwards talks to Greg Burge from Beech Grove Firearms in Beech Grove, Indiana about this article:
"Speculators See Rise in Gun Prices if Obama Wins" The presidential race appears to be giving an unexpected boost to at least one business – gun sales.

Sale of assault rifles are going through the roof, as talk by President Barack Obama of an assault weapons ban has some guns doubling in price.
Read More on these topics:
About:
Established in 1871, the National Rifle Association is America's oldest civil rights and sportsmen's group. Four million members strong, NRA continues its mission to uphold Second Amendment rights and to advocate enforcement of existing laws against violent offenders to reduce crime. The Association remains the nation's leader in firearm education and training for law-abiding gun owners, law enforcement and the military. Visit: www.nra.org
Speculators See Rise in Gun Prices if Obama Wins