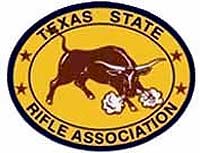 WASHINGTON, DC –-(Ammoland.com)- Today U.S. Senator John Cornyn (R-TX) issued the following statement after Senate Republicans elected him to serve as Whip for the 113th Congress:
"I'm honored to have been chosen by my colleagues to help lead our caucus during such a critical time for this country. Core Texas values like hard work, limited government, and individual liberty will continue to guide me in this new role. I look forward to working with the Conference to tackle the major hurdles before us, beginning with the looming fiscal cliff.

"This debate presents both an immense challenge and an historic opportunity to come together to do the right thing for the country. I am optimistic the urgency of the moment will bring members of both parties together to avert what would be an economic disaster. Now more than ever this nation needs leaders willing to step up and make the tough choices that are right for our country, not politically expedient for one party."
Senator Cornyn serves on the Finance, Judiciary, Armed Services and Budget Committees. He serves as the top Republican on the Judiciary Committee's Immigration, Refugees and Border Security subcommittee. He served previously as Texas Attorney General, Texas Supreme Court Justice, and Bexar County District Judge.
Cornyn on the UN Small Arms Treaty
After many years of the U.S. government pushing back against the idea of a UN Arms Trade Treaty, the Obama Administration reversed course and is helping advance this bad idea. Thankfully, UN negotiations failed in July after Sen. Cornyn and 50 other Senators sent a letter to the White House stating their opposition.
Treaties require 2/3 support in the Senate to be ratified, and the Obama Administration is on notice that over half the chamber opposes.
Despite clear Senate opposition, the President is still supporting the treaty. When UN officials announced last week that they wanted to regroup next March to try a final push for the treaty, the U.S. Ambassador to the UN agreed!
The U.S. Senate is the last line of defense in stopping this treaty, and strong Senate leadership is vital so long as the Obama Administration continues its push.
Congratulations, Senator Cornyn and continue to work to keep Texas and Texas Gun Owners strong and free. And as always, Keep the faith, Sincerely, Alice Tripp
Texas State Rifle Association
About:
The Mission of the Texas State Rifle Association is to protect and defend the inalienable rights of the individual Texan to acquire, possess, transport, carry, transfer ownership and enjoy the right to lawful use of firearms for self preservation, for the defense of family and property and the common defense of the Republic and the individual liberties of the people. Visit: www.TSRA.com