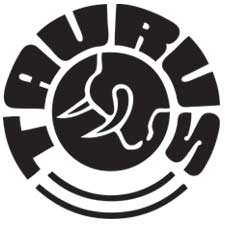 MIAMI –-(Ammoland.com)- Taurus, the world's foremost manufacturer of firearms congratulates pro-shooter Jessie Duff on her recent win at the 8th NRA World Action Pistol Championship in Phillipsburg, Germany.
With the weight of the world (championship) on her shoulders, Jessie Duff comes back from a four-point deficit to capture the Ladies Open title for 2012.
Reflecting back on her performance, Jessie comments, "Dropping 12 points in the Practical event and being four points behind the leader, I was feeling rather defeated right out of the gate. I still had another event to shoot that day. After a short time to gather my thoughts, I decided I didn't come to Germany to give up, and would give the rest of the match everything I had! My next two events were plates and barricade, and approached them with a clear mind and positive attitude, and cleaned them both."
The last day of the event Jessie was still four points behind the leader. With the "Mover" still to shoot, she knew this is where she had to turn in her best performance in order to be in the hunt for the championship. Stepping to the line to shoot for the US Ladies, she shot 8 points down.
"I realized, I had given it everything I had, and that's what I asked of myself. I couldn't change anything now, and whichever way the title goes, I would be happy. When they brought our targets over to be scored officially, is when I realized I had pulled ahead by one point and won the Bianchi World Cup!"

Mark Kresser, President and CEO of Taurus USA comments, "We are very proud of Jessie's performance at the NRA World Action Pistol Championships this year. Jessie's determination and positive motivation are just a few of the qualities that portray her as a true champion. I cannot overstate how much support the family at Taurus has for Jessie. She is not only OUR champion; she is the world champion in action pistol. We are humbled to have her as our team captain."
About Jessie Duff:
Jessie Duff has taken her shooting career of a beginner, all the way to a top ranked professional, earning multiple World and National Champion shooting titles, in five different shooting disciplines. Among these are the prestigious Bianchi Cup and the World Speed Shooting Championships. Jessie has also ranked in numerous regional and state champion matches as well. Outside of shooting, Jessie is a TV personality on the hit series Friends of NRA, on the Outdoor Channel. Reaching this level of shooting performance in her career, defines a well-disciplined competitor and role model for the Taurus Shooting Team.
About Taurus:
Taurus International Manufacturing, Inc. is proud to be the U.S. importer of all Taurus brand firearms manufactured in Brazil and to be the manufacturer of the model PT-22, PT-25 and PT-738 pistols made here in the US. Taurus International services all Taurus brand firearms under the LIFETIME REPAIR POLICY™ as well. For additional information about Taurus, visit www.taurususa.com.