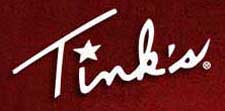 Covington, GA –-(Ammoland.com)- Tink's Hunting Products has selected Source Outdoor Group as its PR and marketing agency with the goal of creating an even bigger demand for its already popular line of scents and hunting accessories.
Tink's has a reputation among hunters and the outdoor industry for making the finest deer lures, scents and attractants on the market.
Tink's is known for its abundant and diverse products, including top-quality mock scrape lures, scent dispersal systems, cover scents, predator scents, hog and bear lures, elk and moose lures and the popular B-Tech odor-elimination products, as well as a variety of hunting accessories.
"My team and I are so excited to be working with Tink's," Aaron McCaleb, Source Outdoor Group president and CEO, says. "One of the founding principles at Source Outdoor Group is to work with good companies and good people. Terry Rohm, his team and the Tink's company represent the best of both. The company stands for quality, value and a 40-year commitment to bringing the most innovative and dependable products to the market. We look forward to working with them and to uniting an ever-growing group of consumers with the pioneers of the scent industry."
Terry Rohm, Tink's marketing director, says he and the rest of the team are thrilled to be working with McCaleb and Source Outdoor Group and are excited to see and experience the results of Source's unique marketing and public relations initiatives.
"Source Outdoor Group stands out in the industry as a leader in marketing and communications," Rohm says. "Aaron and his team work cohesively to drive consumers to the companies and products they represent and to create brand loyalty. We've witness first-hand Source Outdoor Group's impressive ability to expand brand awareness for other companies in the outdoor industry, and look forward to experiencing similar results."
Source Outdoor Group, based in Gainesville, Ga., specializes in PR, marketing, communications, and media relations in the outdoor industry. Source Outdoor Group knows creativity is vital to building successful marketing strategies. The Source team understands consumers relationships with brands have profoundly changed, therefore marketing strategies and philosophies must change in order for brands to maintain their edge and appeal. Source focuses on developing unique and grand ideas to ensure distinction in the sea of products and critical brand loyalty.
Shop Tink's Hunting Gear here.