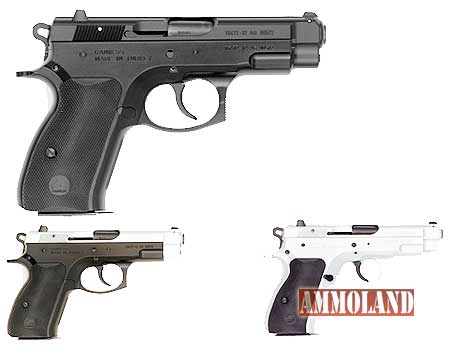 North Kansas City, Mo. – -(Ammoland.com)- TriStar Sporting Arms of North Kansas City, Mo., recently selected Chevalier Advertising, Marketing and Public Relations as its marketing agency, beginning Dec. 1, 2012.
TriStar is a primary importer of quality shotguns and handguns, and offers a great selection of firearms for hunters and recreational shooters.
"Since 1996, when TriStar was formed, we've provided consumers with dependable, trustworthy products at affordable prices," said Gus Bader, owner of TriStar Sporting Arms. "Choosing Chevalier Advertising to assist us with the daily responsibilities of PR and advertising to spread the message about our guns was an easy decision. They have a great reputation in the industry and we are excited to work with them to help us achieve our marketing goals."
Chevalier Advertising has extensive knowledge and a long history with hunting, shooting and law enforcement markets. The agency will work to develop a solid product reputation in the marketplace and explore opportunities that increase the recognition of the TriStar brand across all market segments.
"We are extremely pleased that TriStar chose our agency to represent them with their marketing efforts," said Greg Chevalier, president of Chevalier Advertising, Marketing & Public Relations. "We consider our clients partners and work with their marketing and sales teams to develop long-term success and growth for their brands and their product lines, so we are excited to get started with what will be a great partnership between our agency and TriStar."
For more information about TriStar Sporting Arms and its products, visit www.tristararms.com.
Located in Lake Oswego, Oregon, Chevalier is a full service advertising, marketing and public relations agency specializing in the marketing of law enforcement, hunting and outdoor recreation products. For more information, contact: Chevalier Advertising, Marketing & Public Relations, One Centerpointe Dr., Suite 550, Lake Oswego, OR 97035, 503.639.9190, www.chevalier-adv.com.