Phoenix Man Wins $3,600 AR-30A1 Rifle.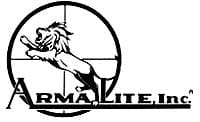 Geneseo, IL – -(Ammoland.com)- ArmaLite, Inc. is pleased to announce that Jeremiah Cohn of Phoenix, Arizona is the lucky winner of its 2013 SHOT Show Mobile App rifle raffle.
His prize: ArmaLite's new AR-30A1 rifle worth $3,600! ( https://tiny.cc/phqbrw )
The raffle took place Thursday, January 17th at ArmaLite's SHOT Show booth. An estimated crowd of nearly 2,000 people crowded the convention floor for the 2:00pm drawing.
The successful promotion was made possible by the efforts of Reed Expo and the NSSF in creating the best version yet of the SHOT Show Mobile App. The App literally placed the 2013 show at attendees' fingertips, from floor plans to show specials and new products. Its advanced features allowed show-goers to create shortlists, plan their agenda, request appointments and callbacks, take notes, and navigate the convention floors with ease. 41% of this year's show-goers elected to download the App.
The App drew steady, heavy traffic to ArmaLite's booth all week. An invitation offering a free gift and details of the rifle raffle went out over the App Tuesday at 11:00am. By noon, more than 1,000 gifts and raffle tickets were handed out. Another App message Wednesday at 10:00am achieved the same results. Because the riffle raffle winner needed to be present to win, the result was the huge crowd at ArmaLite's booth on Thursday.
ArmaLite thanks both Reed Expo and the NSSF for the opportunity to use such an astute marketing tool to promote the ArmaLite brand and drive business to our company.
About ArmaLite: ArmaLite has one of the broadest product lines in the firearms industry. We manufacture and sell all-American made semiautomatic rifles in a variety of calibers including 5.56mm and 7.62mm, long range super-accurate bolt action rifles in calibers including .300 Winchester Magnum, .338 Lapua, and .50 BMG.
Visit ArmaLite at www.armalite.com.
About:
ArmaLite has one of the broadest product lines in the firearms industry. We manufacture and sell semiautomatic rifles in a variety of calibers including 5.56mm and 7.62mm, long range super-accurate bolt action rifles in calibers including .308 Winchester, .300 Winchester Magnum, .338 Lapua, and 50 BMG, and classic 9mm pistols.Visit: www.armalite.com