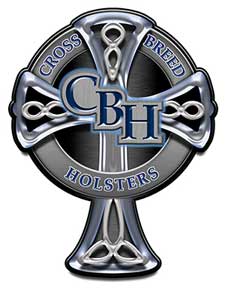 Republic, MO – -(Ammoland.com)- Top quality holster manufacturer CrossBreed Holsters, LLC is proud to announce that they are now offering holsters for the Springfield XD-S with the Crimson Trace Laserguard LG469.
Using a sample LG469-equipped XD-S pistol to create a mold, CrossBreed will be able to create the SuperTuck, QwikClip, MiniTuck, Snapslide, Superslide, Appendix Carry and Ohai Modular holsters to fit the pistol-laserguard combo.
The slim, compact .45 ACP XD-S was introduced earlier this year as the latest in Springfield's popular line of XD handguns, and is now available equipped with the Crimson Trace LG469.
"The Springfield XD handguns are great products on their own, but when you add the LG469 you're prepared for anything," says Trent Cooper of CrossBreed Holsters.

"We are proud to offer our customers the best holsters to fit this setup."
For more information and to view the full lineup of CrossBreed products, visit www.crossbreedholsters.com.