Armed American Radio Continues Rapid Expansion.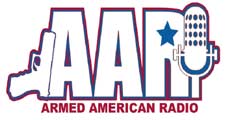 Atlanta GA –-(Ammoland.com)- Armed American Radio with Mark Walters continues to expand across America with new station affiliates KOAL 750 AM in Price UT, WHTH 790 AM in Newark OH, and WAAX 750 AM in Gadsden AL.
Additional new cities will be added shortly. In addition to the continued growth success, Armed American Radio has debuted on the Talk Stream top 100 coming in at #76.
Host Mark Walters said, "This is a major accomplishment in only 3.5 years of national syndication as evidenced by the huge talk show names on the Talk Stream list. It reflects the power of the program as a voice for millions of gun owners who have chosen to carry a firearm for personal defense."

"Thank you to all of our great sponsors and to the millions of fans across the nation who continue to make Armed American Radio such a huge success."
AAR now airs in hundreds of markets across America from Florida to Alaska every Sunday evening from 8-11pm ET, 5-8 pm PT.
Mark Walters
Host
Armed American Radio Network www.armedamericanradio.com
[email protected]
386-AAR-Mark (386)-227-6275
Armed American Radio is syndicated on the Salem Radio Network. For media kit information, please visit www.srnonline.com/talk/talk-walters.shtml
About:
Armed American Radio is the most free-thinking, politically incorrect radio station in the U.S.A. We discuss liberty, self-defense, weapons, family, friends, and life. Visit: www.Armedamericanradio.org