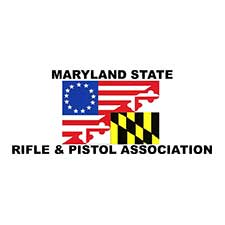 Maryland –-(Ammoland.com)-  So much is happening in Annapolis this year, it seems we need to almost be living there to keep up with the legislative activity. I'm going to ask another favor of those that can make it.
Come to Annapolis tomorrow, Wednesday, Feb 27 2013 and sit in the gallery of the Senate as they debate the Governor's gun bill (S281). Our friends have told us that having a large presence in the gallery may help sway those on the fence. I know this is a lot to ask and that most of you have jobs that you need to be at.
If you can only come for one day this week, come on March 1st 2013 for the House hearings on the Governor's gun bill (HR294), but if you have the flexibility, come on Wednesday also. We can only win this battle by sheer force of numbers.
If you can come, the session will begin at 8:00 a.m. and go until about 12:00 Noon. There will be another session beginning at about 5:00 p.m. If you can't make one, try to make the other. They will be debating, offering amendments, etc. for the entire day (both sessions). During the break it would be a good time to drop by either Senate or House offices just to say hi and voice your opposition to S281/HB294.
Go to the State House (that's the building with the dome). The Senate Chambers are on the 2nd floor. If you use the stairs, it will be to the right as you reach the 2nd floor. If you use the elevator, you'll have to figure it out, as I don't know which way it is from the elevators. Try to go to the back side of the gallery so the senators will be looking at you. I will have some MSRPA decals that you an apply to your shirt, jacket, or whatever. We want to make our presence known to the senators that are on the fence.
To get in you will need a photo ID and make sure to leave your pocket knives at home. Also make sure to turn off your cell phones.
This is a critical battle, if we can stop it here, then we have won this one. There are more battles ahead, but this is the big one this year.
See you tomorrow in Annapolis!
Rich Kussman Vice President, Government Affairs Maryland State Rifle and Pistol Association
About:
The Maryland State Rifle and Pistol Association (MSRPA) is the flagship Gun Rights organization in and for the State of Maryland. The Association offers both individual and club memberships. Support of the shooting disciplines and legislative activities is primarily through a systems of committees. All participants are volunteers.
In the face of a near tidal wave of citizen disarmament occurring in Maryland, the MSRPA has played a critical part in drawing the line and standing firm for Gun Rights. Without this resistance, things would have been much worse and been so much sooner. Now the objective is to continue to develop new activists with numerous individual skills who will help us bring Maryland into line with the rest of the states which have made strong gains in protecting the Right to Keep and Bear Arms. Visit: www.msrpa.org