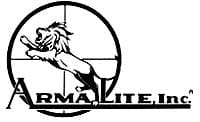 Geneseo, IL – -(Ammoland.com)- In the last week ArmaLite has been asked whether we would refuse to sell firearms to New York State in reaction to the legislature's surprise passage of the most restrictive firearm regulations in the country.
Some think that we intend to continue sales of our firearms to the governments of New York and other states that restrict their citizens from owning similar arms. This is not true.
I have owned ArmaLite for almost two decades. During the first half of that time citizens were subjected to a ban that restricted ownership of legally made firearms and magazines. It was during this time that I initiated a policy that ArmaLite would not sell to a state government that denied ownership of our firearms to the honorable citizens of that State. This statement is still in force today.
In addition, we similarly embargo shipments to local governments that propose or do the same.
When I was a police officer I was required to purchase my own firearms. The same is true of many officers today. It appears that the majority of our rifles used by police officers were purchased by the officers themselves. I will not abandon them because of the actions of their State legislators. We've seen that rank and file Officers overwhelmingly support our position. And many County Sheriffs and Department Chiefs have declared that they will not enforce a law they see as unconstitutional. I will support them to the extent allowed by law.
My efforts to secure our Second Amendment rights extend far beyond this policy to active defense of our industry and rights. I have been strongly involved in Illinois gun ownership legislative efforts. For the past five years I have attended Arms Trade Treaty and International Small Arms Control Standard (ISACS) sessions at the United nations in New York and Geneva, Switzerland. For many of these sessions I have been the sole industry representative present. The point is that ArmaLite is strongly committed to our Second Amendment rights, and that my policy to support friendly police officers and agencies is not in conflict with my principles.
Today, some of our friends in the industry and the public wish ArmaLite to simply refuse to ship any firearms into States that don't allow their citizens to own the same arms. For some it's become a simple litmus test. But that position really doesn't do justice to the Officers and other officials who are on our side.
I thank those of you who understand our principle of refusing to sell to agencies that support violating our Second Amendment rights while supporting the rank and file who publicly support us all. May we all unite together and fight to protect every law-abiding citizen's right to own a firearm in America.
Mark A. Westrom
President
About:
ArmaLite has one of the broadest product lines in the firearms industry. We manufacture and sell semiautomatic rifles in a variety of calibers including 5.56mm and 7.62mm, long range super-accurate bolt action rifles in calibers including .308 Winchester, .300 Winchester Magnum, .338 Lapua, and 50 BMG, and classic 9mm pistols.Visit: www.armalite.com