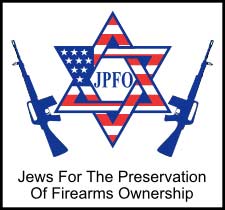 Washington, DC –-(Ammoland.com)- There has been an apparent noticeable lack of public knowledge and media coverage, concerning the significant decline in firearms homicides and non-fatal firearm crime.
We recently covered this from the perspective of the Pew Report which looked at statistics as well as lack of public uptake.
This new article on JPFO covers essentially the same subject but from another angle, going into considerable and useful detail on various trends and comparisons.
Both items have their value and together probably have explored the matter in considerable depth.
These are valuable tools to help refute the assertions from so many that firearms crimes and homicides get ever worse.
Pass them on to any and all fence-sitters so as to educate them on their skewed approach that seeks ever more controls that infringe on our Second Amendment rights.
About:
Jews For The Preservation Of Firearms Ownership Mission is to destroy "gun control" and to encourage Americans to understand and defend all of the Bill of Rights for everyone. Those are the twin goals of Wisconsin-based Jews for the Preservation of Firearms Ownership (JPFO). Founded by Jews and initially aimed at educating the Jewish community about the historical evils that Jews have suffered when they have been disarmed, JPFO has always welcomed persons of all religious beliefs who share a common goal of opposing and reversing victim disarmament policies while advancing liberty for all.
JPFO is a non-profit tax-exempt educational civil rights organization, not a lobby. JPFO's products and programs reach out to as many segments of the American people as possible, using bold tactics without compromise on fundamental principles. Visit www.JPFO.org – Copyright JPFO 2011