First place finish in Eusebio's third of five weeks' tour through Europe.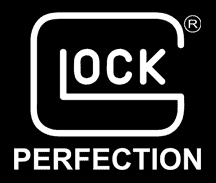 SMYRNA, Ga. –-(Ammoland.com)- Today GLOCK, Inc. announced that Team GLOCK captain KC Eusebio won the 2013 German Steel Masters, held in Philippsburg, Germany, May 24-26, 2013. Eusebio, in the third week of his five-week tour of Europe, won first place Overall in the annual Steel event.
Eusebio used his custom GLOCK 34 pistol prepared by ZEV Technology to compete in the Open discipline, and a stock GLOCK 34 for the Standard discipline. He took top honors in both Open Pistol and Standard Pistol.
"This was a fun match to shoot with my European counterparts," shared Eusebio.  "With just six stages, the opportunity to also shoot the Standard discipline was a great way to show how the stock GLOCK can be run. I rarely have the opportunity to shoot the other categories."
Eusebio will prepare next for the Fifth Extreme Euro Open match, June 6-8, 2013, in Hodonice, Czech Republic, before returning to the United States.
About GLOCK, Inc.
The GLOCK GROUP is a leading global manufacturer of pistols and accessories. GLOCK's superior engineering has produced a pistol with only 34 parts and a rugged polymer-frame, providing industry-leading reliability shot after shot. GLOCK is renowned for its pistols which are safe, featuring three safeties; simple, offering a low number of components to provide reliability; and fast, with no encumbering parts to slow the speed to fire. This combination makes GLOCK pistols the first choice among consumers and law enforcement, with approximately 65 percent of agencies within the United States choosing to carry GLOCK. Austrian-engineered, the group has manufacturing facilities in the United States and Austria. Based in Smyrna, Ga., GLOCK, Inc. is an advocate for our nation's law enforcement and military personnel, as well as all citizens' Second Amendment right to bear arms. For more information, please visit https://us.glock.com.