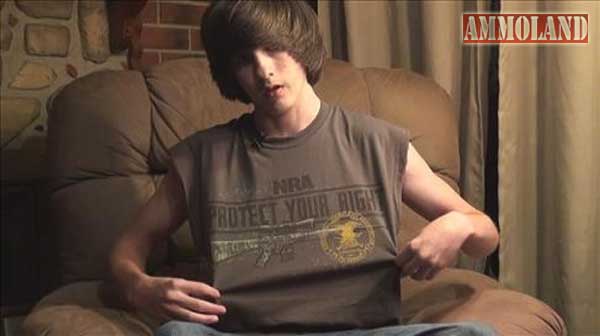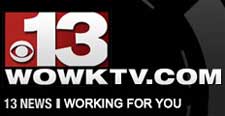 West Virginia –-(Ammoland.com)- Jared Marcum's mother, Tanya Lardieri, was overcome with emotion after signing a dismissal order and cementing the fact that the criminal charges against her 14-year-old son, Jared Marcum, have been withdrawn.
"It should have come sooner but it's done and we don't have to have that concern anymore about him having a criminal record" Jared's father Allen Lardieri tells WOWK. "I'm just glad that it's over. His mother is glad it's over."
Jared's attorney Ben White calls this a win for common sense. White says he's heard too many stories of children being penalized for seemingly harmless behavior, just because each of these incidents included gun imagery of one sort or another.
"I think, with the gun issue, with what is going on, this is a victory for common sense," White said.
The dismissal, signed by judge Eric O'Briant comes 70 days after, then 8th grader, Jared Marcum's pro-Second Amendment shirt, sparked what many are calling the fight over his First Amendment rights.
"I didn't think it would go this far because honestly, I don't see a problem with [the shirt], there shouldn't be a problem with this," Jared told WOWK on April 18, the day he was arrested.
While Jared didn't see a problem with the shirt, neither did the Logan County School District, as it has publicly stated that Jared's shirt did not violate the district's dress code.
Yet, Jared's refusal to change his shirt as demanded by Logan Middle School band Teacher David Burroway and his refusal to stop talking landed him in handcuffs facing an obstruction charge.
That is, until today.
WOWK 13 Charleston, Huntington WV News, Weather, Sports
With Jared's criminal charges taken care of, Lardieri and White say they plan on moving forward with a civil suit against the Logan County School District.
White wants to stress that today's outcome should be considered a win for both the prosecution and the defense. He says he hopes what happened today will show that the justice system and its integrity are alive and well in Logan, West Virginia.