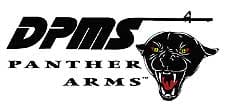 ST. CLOUD, MN – -(Ammoland.com)- Now in their eleventh year, the NRA Publications Golden Bullseye Awards acknowledge the finest products available in the shooting sports.
The winners are selected by a seven-member committee consisting of editors, graphic designers and veteran NRA Publications staff, representing more than a century of collective experience in the shooting and hunting industry.
DPMS Firearms, ("DPMS") is proud to announce that the Tac2 enhanced tactical rifle has been selected as the 2013 Shooting Illustrated Rifle of the Year.
Shooters know that a longer sight radius allows the shooter to draw a better sight picture, improving accuracy. The DPMS Tac2 is built on that foundation. It features Magpul Adaptable Carbine/Storage (ACS) stock, MOE grip, and back-up sight, and debuting DPMS' new M111 modular handguard system.  This carbine is equally suited for a multi-gun competition or a tactical defense carbine.
The Golden Bullseye Award will be presented during a special breakfast at the 2013 NRA Annual Meetings & Exhibits in Houston, Texas.  The breakfast will be held on Friday, May 3, 2013.
About DPMS Firearms
DPMS Firearms, ("DPMS") is an industry leader in providing quality AR-style rifles, components and accessories. No other company offers more styles or configurations of AR rifles. DPMS provides choices for high-power and small-bore shooters by offering rifles and assemblies chambered in 204 Ruger, 223 Remington, 5.56×45 NATO, 243Winchester, 260 Remington, 6.5 Creedmoor, 6.8×43 SPC, 30 Remington AR, 308 Winchester and 338 Federal.  More information about the company can be found at www.dpmsinc.com.