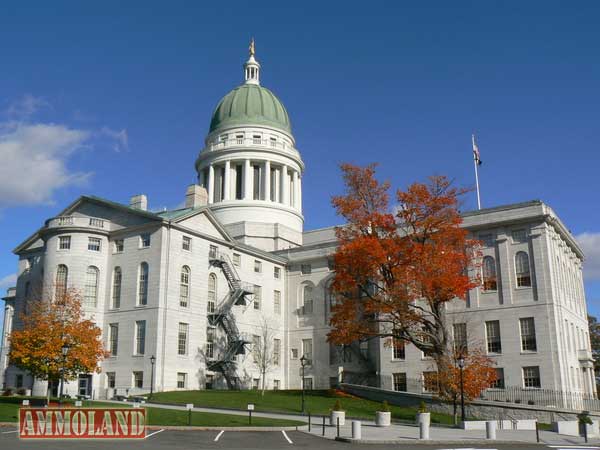 Charlotte, NC –-(Ammoland.com)-  Two misguided anti-gun bills, LD 265 and LD 267, were defeated on first reading in the Maine Senate yesterday.
LD 265, defeated by a 15-20 vote, would repeal an important self-defense measure enacted in 2011, which prohibits an employer from banning an employee with a valid Permit to Carry Concealed Firearms from keeping a firearm in the employee's vehicle as long as the vehicle is locked and the firearm is not visible.  LD 267, defeated by a 16-19 vote, criminalizes private transfers by mandating background investigations for all firearm transfers performed at gun shows.
However, the fight to protect your inherent right to self-defense and lawful private transfers is not over!
These bills will soon be considered by the Maine House of Representatives and could still advance in the legislative process.  We need you to contact your state Representative to urge him or her to vote AGAINST LD 265 and LD 267.  
Click here for help identifying your state Representative and his or her contact information.
About:
Established in 1975, the Institute for Legislative Action (ILA) is the "lobbying" arm of the National Rifle Association of America. ILA is responsible for preserving the right of all law-abiding individuals in the legislative, political, and legal arenas, to purchase, possess and use firearms for legitimate purposes as guaranteed by the Second Amendment to the U.S. Constitution. Visit: www.nra.org