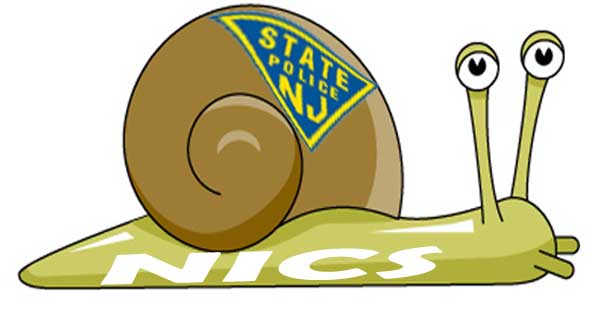 New Jersey –-(Ammoland.com)- We have been getting reports that the Attorney General's Office is getting the message from NJ citizens that we are not going to sit back and accept these delays.
The NJ2AS is currently investigating our legal options, and it is more important than ever for you to register your complaint.
Please do so by:
EMAIL – [email protected] Emailing is EXTREMELY important because it is a physical record of your complaint. And make sure that you use the word complaint, as in "I would like to make a formal complaint about the delays in the processing of NICS checks". Make sure that you give your name. If you can, use the option to receive both a received and a read receipt. Most email client's allow this option.
PHONE – (609) 984-5828. FOLLOW UP with a phone call. Use the same or similar words, "I would like to make a formal complaint about the delay in the processing of NICS checks" Make sure that they record your name. If they say that they received your email, just politely ask that they take your name down "just in case".
FAX (609) 292-3508. FOLLOW UP with a FAX. Just one more physical record of your formal complaint.
You efforts will most DEFINITELY help if we are able to initiate a lawsuit. They will not be able to deny that this is a PERVASIVE problem for which they have received NUMEROUS complaints. PLEASE KEEP THIS ACTIVITY UP AT A HIGH LEVEL. If you want these delays to end, you must participate in this campaign.
Thank you, Frank Jack Fiamingo President – NJ2AS NOW IS THE TIME!!!
About:
New Jersey Second Amendment Society – Our mission is to promote the free exercise of Second Amendment rights within the community and Legislature of New Jersey, to educate the community regarding the enjoyable, safe, and responsible use of firearms, and to engender a sense of camaraderie and fellowship among the members and their families. Visit: www.nj2as.com