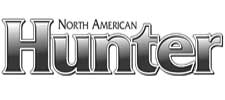 Minnetonka, MN –-(Ammoland.com)- North American Hunting Club, the premier community for hunters and outdoor enthusiasts, is proud to announce the winner of the "Feather Trail" turkey photo contest.
The prize goes to NAHC Member Sean Zimmerman from Pennsylvania. His late-March trail cam photo shows a bold longbeard strutting in the snow.
Hunters were encouraged to submit their best turkey photo online at HuntingClub.com where NAH members voted for two weeks on their favorite photo. The NAH editors then choose their favorite from the top five photos with the most votes.
"Congratulations to Sean! His photo is an encouraging image that depicts the tenacity of turkeys and gives hunters a hint of what's to come during the spring showdown," said Josh Dahlke, Online Editor for North American Hunter. "With more than 550 photo entries, the gallery was packed full of truly impressive photos. If you didn't win this time, don't worry as the NAH crew is already working on another contest."
Sean won a prize package of great gear from these generous sponsors: Avian-X, Knight & Hale, S4Gear, Weaver and Winchester. To view the runner-up photos, visit HuntingClub.com
Join the North American Hunting Club FREE for the first 30 days and receive a digital copy of North American Hunter; just visit HuntingClub.com/Join.
About North American Hunting Club: With 550,000 enthusiastic members, North American Hunting Club—through its official publication, North American Hunter—strives to increase the hunting skills and enjoyment of Club members. The NAHC's mission is to serve as a one-stop source where avid hunters from across North America can satisfy all their hunting needs. The Club also acts as a vehicle through which hunters from all points of the compass can communicate—sharing success stories, photos and videos through the magazine, website and the social network. For more information on the NAHC, visit: HuntingClub.com.