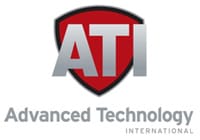 Milwaukee –-(Ammoland.com)- Advanced Technology International (ATI), the leading manufacturer in gun stocks and firearm accessories is now shipping aluminum fluted magazine extensions for select Remington, Winchester, and CZ 12 gauge shotguns.
ATI's new magazine extensions will be offered with three different end caps for the customer to choose from. The three style options include a standard flat cap, swivel stud cap, and stand-off cap, with each providing a different style or unique combat option.
"The fluted magazine extensions will be offered in both 7 and 8-shot models which add 2 and 3 shells respectively," said Jon Shaffer, Director of Business Development.
Shaffer later added that the extensions were uniquely engineered to match the outside diameter of the shotgun's barrel lug. Designing the extensions in this way was key for ATI to make their aftermarket accessory flow seamlessly with the firearm.
The magazine extensions are constructed of Military Type III anodized 6061 T6 aluminum, and are covered by a limited lifetime warranty like all of ATI's U.S. made products.
For additional information on this product, or to place an order, please contact ATI online at www.atigunstocks.com or by phone at 1-800-925-2522 for international ordering.
About ATI Gunstocks
All of ATI's products are manufactured in the USA at our ISO Certified Facilities in Wisconsin. ATI's vertically integrated manufacturing plant includes departments ranging from molding and CNC machining to assembly and packaging. Beyond manufacturing ATI also features its own in-house engineering, product design, and graphics teams as well as a full-time inside and outside sales staff. For additional information about ATI please visit www.atigunstocks.com or call 800.925.2522.
Like us! Facebook.com/ATIgunstocks
Follow us! Twitter.com/ATIgunstocks