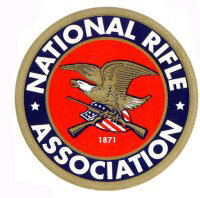 FAIRFAX, Va. –-(Ammoland.com)- Staff Sergeant Brandon Green of Box Spring, Georgia has won the 2013 National Rifle Association High Power Rifle Championship with a 2384-126x out of 2400.
Held at Camp Perry, Ohio, from August 4-9, the matches are a part of the annual Remington/NRA National Rifle & Pistol Matches.
Green's win was determined by a tie-breaker with defending champion Carl Bernosky.
The NRA High Power Rifle Championship is a 240-shot aggregate of the Vandenberg Cup, Nevada Trophy and Clarke Trophy. Each sub-aggregate consists of four matches shot at distances of 200, 300 or 600 yards at Camp Perry, a National Guard training facility located on the shore of Lake Erie. Shooters compete in either the Match Rifle Championship or Service Rifle Championship based on the type of firearm used – center rifles with numerous modifications or rifles as issued by the U.S. Armed Forces.
Following four grueling days of shooting, Green and defending champion Carl Bernosky had improbably tied with final scores of 2384-126x. Unable to determine the winner by tie-breaking X's, NRA High Power rules called for a comparison of X's at each distance, starting furthest out, until the tie could be broken. Green ultimately prevailed with 35 X's shot at 600 yards opposite Bernosky's 34.
In addition to winning the High Power Championship's prestigious Mumma Trophy, Green, a member of the United States Army Marksmanship Unit (USAMU), took top honors in the NRA Match Rifle Championship while Bernosky placed second and Norman Houle placed third with a 2381-111x. Additionally, Green received the Match Rifle Championship's High Service award and finished first overall in the McCann Trophy Match with a 1198-66x out of 1200.
"It doesn't get any tighter than those last few matches," Green said. "The weather conditions were difficult but everybody still shot well. I fought hard to get here and it feels pretty good for everything to come out in my favor."
Staff Sergeant Tyrell Cooper of Fort Benning, Georgia won his fourth National Service Rifle Championship with a score of 2380-105x. In addition to receiving the DuPont Trophy, the USAMU member also received the National Service Rifle Championship's High Regular Service award and won the Crescent Cup Match with a 198-9x out of 200.
A summary of the awards for the NRA High Power Rifle Championships follows:
National Championship:
First Place: Brandon K. Green, USA, Box Spring, GA, 2384-126x
National Service Rifle Championship:
First Place: SSG Tyrel Cooper, USA, 2380-105x
Second Place: SSG John Coggshall, USA, 2367-105x
Third Place: SGT Joseph Peterson, USMC, 2366-100x
Highs
High Woman: MSG Julia Watson, USMCR, 2360-103x
High Senior: Glenn Edgard, 2297-52x
High Grand Senior: Jonathan Shew, 2243-34x
High Collegiate: Isaac Dow, 2359-91x
High Overall Junior: Isaac Dow, 2359-91x
High Junior: Isaac Dow, 2359-91x
High Intermediate Junior: Forrest Greenwood, 2306-62x
High Police: A S Young, ANG, 2315-57x
High Civilian: Isaac Dow, 2359-91x
High Ohio Civilian Resident: Sara Rozanski, 2356-91x
High National Guard: SSG John Coggshall, USA, 2367-105x
High Reserve: SSGT Eric Swearingen, USMC, 2362-75x
High Army Reserve: LTC Scott Klawon, USMC, 2353-74x
High Marine: SGT Joseph Peterson, USMC, 2366-100x
High Regular Service: SSG Tyrel Cooper, USA, 2380-105x
National Match Rifle Championship:
First Place: SSG Brandon Green USA, 2384-126x
Second Place: Carl Bernosky, 2384-126x
Third Place: Norman Houle, 2381-111x
Highs
High Service: SSG Brandon Green USA, 2384-126x
High Senior: James O'Connell, 2341-92x
High Grand Senior: Paul Larson, 2273-65x
High Police: Kenneth Potter, 2341-94x
Winners
Winner Anysight/Tactical Rifle: William Dooley, 2362-93x
Second Anysight/Tactical Rifle: John Husk, 2344-76x
Third Anysight/Tactical Rifle: Douglas Morrison, 2341-72x
Fourth Anysight/Tactical Rifle: David J. Vinkler, 2335-70x
About:Established in 1871, the National Rifle Association is America's oldest civil rights and sportsmen's group. Nearly five million members strong, NRA continues to uphold the Second Amendment and remains the nation's leader in firearm education and training for law-abiding gun owners, law enforcement and the armed services.Visit: www.nra.org