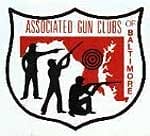 Maryland –-(Ammoland.com)- Following Associated Gun Club's disclosure that the Maryland State Police (MSP) had shared, and were sharing sensitive, private personal gun purchase applicant data with at least 5 other state agencies, the public still has no assurances that further security breaches will not be revealed.
This Association, together with MLFDA, MSRPA, and MSI filed a lawsuit today in the Circuit Court for Anne Arundel County, seeking a temporary restraining order, preliminary and permanent relief and declaratory judgment on behalf of Maryland's law abiding gun owners.
The lawsuit names Colonel Marcus L. Brown in his capacity as the Secretary of the Department of State Police and Superintendant of the Maryland State Police as well as the State of Maryland.
"This is an action for a temporary restraining order and preliminary and permanent injunctive relief pursuant to Maryland Rules 15 – 501 through 15 – 505, and for a declaratory judgment pursuant to Maryland Code, Courts and Judicial Proceedings Article, Sections 3 – 403 and 3 – 406, to address the newly – instituted unlawful policy of the Maryland State Police of using non – police personnel from other State agencies to process data contained within pending firearm purchase applications through insufficiently secured information technology sy stems, which poses a serious and imminent risk to the security and confidentiality of Plaintiffs' and their individual members' sensitive personal information, including their names, addresses, driver's license numbers, Social Security numbers, and information concerning their mental health and criminal histories."

"Plaintiffs request that this Court issue a temporary restraining order and preliminary and permanent injunction ordering Defendants to cease immediately and permanently their newly – instituted unlawful policy of using non – police personnel from other State agencies to process data contained within pending firearm purchase applications"
Click here for the lawsuit filing. http://tiny.cc/fvsm3w
About:
Associated Gun Clubs of Baltimore, Inc. (AGC), located in Marriottsville, Maryland. The Associated Gun Clubs of Baltimore, Inc. was formed on July 1, 1944 when a number of World War II veterans in the Baltimore, Maryland area began looking for a place for recreational and competitive shooting. They organized with several other Baltimore area shooting clubs to form the "AGC" Visit: www.associatedgunclubs.org