..at the Gun Rights Policy Conference this weekend, Sep. 27 – 29, 2013!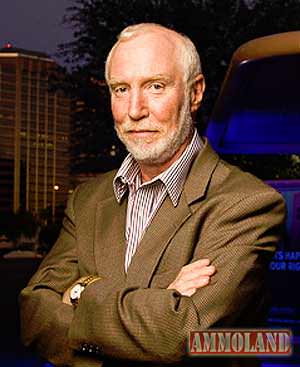 PHOENIX, AZ –-(Ammoland.com)- It's free, the leaders of the gun-rights movement will be there, you get more than $100 in free books, wonderful evening receptions and lunch on Saturday, it's the place to be.
See the list of luminaries. Organized for the 28th year in a row by the Second Amendment Foundation https://www.saf.org, Marriott Hotel Houston at Bush Intercontinental Airport.
Texas by the way got an overhaul of its gun and discreet carry (CHL) laws, many effective Sep. 1, 2013:
–Mandatory carry-license training has been reduced from 10-15 hours to 4-6 hours.
–Renewals are now a paperwork and taxing process that can be concluded online, with no new testing required.
–Instructors no longer go to the DPS range for testing, they now test each other at a range of their own choosing.
–The risk CHLs used to face for having a gun momentarily show through concealment has been mitigated.
–The protections of the Motorist Protection Act have been extended somewhat to colleges and universities.
–The preemption law got some teeth, and BB and air guns are included.
–Hotels that want to ban your civil right to arms must give you notice or face minor criminal penalties.
–A program to provide armed guards in schools ("School Marshals") is underway, though it will be a while before it is robust.
–The abusive policy of destroying firearms in police custody has ended. Those guns must be sold, the money used to fight crime.
–The "SA" and "NSA" distinction between semi-autos and non-semi-autos has been abandoned.
–Using your social security number for identification in the CHL program is now banned.
–Some other smaller changes have also been made. They are noted in the update summaries at GunLaws.com, below.
–The DPS website may not have caught up with all these changes, but will as soon as they are able.
Complete Texas gun law update:
https://www.gunlaws.com/tgogup8.htm
I'll have copies in Houston, ask me for one.
About GunLaws.com:
Scottsdale, Ariz.-based Bloomfield Press, founded in 1988, is the largest publisher and distributor of gun-law books in the country. Our website, gunlaws.com, features a free national directory to gun laws and relevant contacts in all states and federally, along with our unique line of related books and DVDs. "After Your Shoot" for media review is available on request, call 800-707-4020. Our authors are available for interview, call to schedule. Call for cogent positions on gun issues, informed analysis on proposed laws, talk radio that lights up the switchboard, fact sheets and position papers. As we always say, "It doesn't make sense to own a gun and not know the rules." Visit: www.gunlaws.com