Good Guys, Bad Guys and Vigilantes Alike Will Appreciate Hand-Selected Rounds That Deliver Superior Accuracy.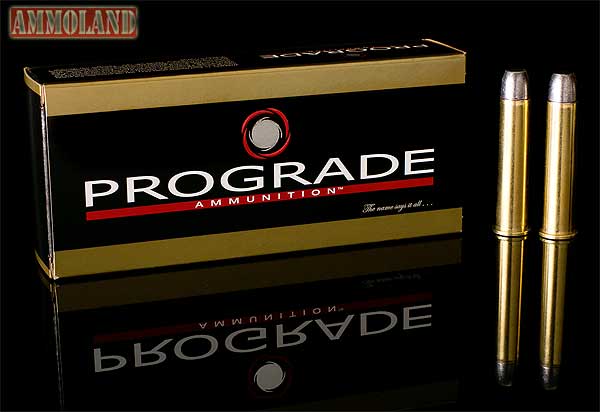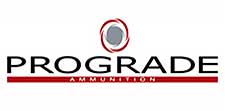 Stevensville, MT – -(Ammoland.com)-  Whether you're planning on protecting the water hole, rescuing the rancher's daughter or saving the town from outlaws, make sure you're prepared with ProGrade Cowboy Grade Ammunition, the company's hand-picked rounds for single-action revolvers and lever-action rifles.
While many elements of Cowboy Action shooting are uniquely staged to create lifelike reenactments of late 19th century wild west events, the firearms and ammo used is anything but fiction.  With ProGrade Cowboy Grade Ammunition, cowboy action gun-slingers can take on any Old West shootout with the confidence of Wyatt Earp, knowing ProGrade ammo will deliver the highest levels of accuracy, reliability and safety.
At ProGrade, our experts' jobs are simple: choose the best bullets for specific purposes. With the Cowboy Grade line their diligence with this particular task was unsurpassed, analyzing and test-firing hundreds of different types of rounds in order to build an elite collection of ammunition that would impress even the likes of Billy the Kid.  In fact, the sharpest of shooters would agree it takes speed and precision to be considered the best shot in the west, which is why ProGrade's Cowboy Grade offers high-quality low recoil loads that deliver consistent results on both counts.
The Cowboy Grade line includes a range of calibers and bullet weights including classic top-performers such as .38 Special rounds noted for their fine accuracy and manageable recoil and .44-40 Winchester cartridges which famously fueled the "gun that won the West."
ProGrade Ammunition has simplified the process of choosing the right ammo by hand selecting the best-of-the-best based on usage categories.  With more than 250 variations in the complete line of pistol and rifle ammunition, ProGrade has created nine grades of product – Defense Grade, Varmint Grade, Cowboy Grade, Hunter Grade, Bear Grade, Range Grade, Match Grade, Safari Grade and Tactical Grade – for shooters of every caliber. Safety. Accuracy.  Reliability. Quality.  Together these hallmarks of ProGrade Ammunition ensure shot-to-shot consistency and guarantees unmatched and superior performance.
To learn even more about ProGrade's full line of premium ammunition, contact ProGrade Ammunition, 3616 Eastside Highway, Stevensville, Mont. 59870.  Telephone: (435) 865-5995. www.progradeammo.com.