Rough-and-ready for the toughest off-road recreation travels.
By Andy Lightbody; AmmoLand Auto Editor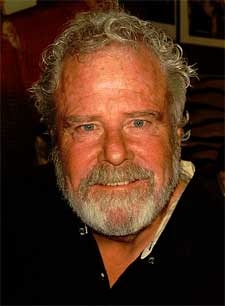 Grand Junction, Co. –-(Ammoland.com)- If you're looking for an SUV to drive to the indoor gun range, take the kids fishing at the stocked trout farm, or simply an urban runaround vehicle for mall-crawls, chances are you are not going to like the Nissan Xterra very much.
However, if you want a vehicle that is built on a real truck frame, has a powerful engine/tranny/4-wheel drive system, and loves it in the backwoods and where the pavement ends…. The Xterra is your baby!
Introduced way back in 2005, the Xterra is a sturdy, traditional SUV with few whistles and bells as compared to a lot of more contemporary offerings. That however is still a good thing, if you are an outdoors person looking for all-terrain capabilities. Starting with the fame and body, the Xterra makes no apologies for looking tough and brutish. Available in three trim levels, the top of line version for hitting the backcountry is the PRO-4X version.
With the PRO-4X level, there is virtually nothing to be added for driving off the beaten paths. It comes standard with four-wheel drive, an electronic locking rear differential, hill-start assist, hill-descent control, fuel tank and transfer case skid plates, 16-inch wheels with BF Goodrich Rugged Trail T/A off road tires, tough Bilstein shock absorber suspension system, roof mounted off-road lights, and a full 8.2 inches of ground clearance for off road travels. And you can have a choice of either the standard 5-speed automatic or a 6-speed manual transmission.
All models share the 4.0 liter V6 powerplant that kicks out 261 horsepower and 281 pound-feet of torque. In addition, that's plenty of power/pick-up for day to day driving, and a real asset in the torque department when tackling the off-road and slow speed challenges. The Xterra is also towing capacity rated to 5,000 pounds.
Compare that to many of the similarly-sized crossover (car like) vehicles with a wimpy rating of less than 3,500 pounds!
On the road, the Xterra delivers a truck-like ride/handling, and fuel economy is nothing much to get excited about. It's rated to 16 mpg in the city, and 22 mpg on the highway. However, with a full 21 gallon fuel tank, you've got an on-highway range of around 460 miles, and a city/off-road range of around 300 miles.
Inside, the vehicle isn't real upscale, but the drivers controls are where they should be, are logically arranged for driver use, and are easy to access. It is however fancy enough to have nice interior upholstery, navigation system with backup camera, a great satellite/CD stereo system with USB ports, power windows/mirrors, and even heated front seats if you want them.
Another outstanding feature is a large, easy to clean cargo area that's virtually all rubber and plastic. Which we think is a good thing, instead of hard to clean carpet material! When it comes time to pack for an outdoor adventure, the Xterra offers a full 36.3 feet of storage space with the rear seats upright or in use. Fold the seats down, and cargo space increases to a large 65.7 cubic feet, which is plenty of gear-storing room even for large rifle/shotgun cases, fishing rods, and all your camping gear. In addition, the vehicle has an under-floor storage area for hiding that extra gear. A floor-mounted adjustable rail and tie down system is also included, and it even has roof mounted tie down brackets.
Up on top, the Xterra boasts a construction-grade aluminum roof rack that really is designed to be utilized for extra gear and has a capacity rating of 150 pounds. To make it easier to access the roof, the vehicle has bumper mounted step inserts, which is a nifty feature when tying stuff down on the topside!
Rumor has it that the Xterra, which has not changed very much over the years since its introduction, may be "put out to pasture," by the middle of 2014. No word from Nissan if they plan a replacement vehicle to carry the Xterra nameplate.
Regardless, and until there is an official announcement, the Xterra remains a top choice for the sportsmen who demands a vehicle that is more GO than simply a pretty face.
About:
Andy Lightbody is a TV/Video producer and host, as well as an outdoor writer/photographer. Lightbody is the former Managing Editor for Western Outdoors Magazine; Senior Editor at Petersen's Hunting Magazine and Editor of the Guns & Ammo Book Division.
He remains an avid shooter, hunter and angler, as well as a regular contributor to the Sportsman's Warehouse publication-Sportsman's News Magazine. Visit Rocky Mountain Television/Productions : www.rmtv.net