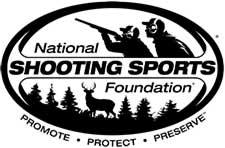 NEWTOWN, Conn –-(Ammoland.com)- NSSF has learned that the ATF e-Forms system is going offline and will be unavailable due to the ongoing federal shutdown.
This service will remain offline during the duration of the shutdown.
As we reported Monday:
The FBI's NICS Section is maintaining normal business hours.

The ATF Office of Enforcement Programs and Services (EPS), which includes the imports, firearms technology, NFA branches, the licensing center and firearms industry programs branch now processing marking variances, is effectively shut down, operating with minimal staff.

The State Department's Directorate of Defense Trade Controls (DDTC) is accepting licenses, but only acting on them in genuine emergency situations.

The Commerce Department Bureau of Industry and Security (BIS) is no longer accepting export license applications, classification requests (CCATS), encryption reviews, encryption registrations or advisory opinion requests. Similarly, BIS will not be issuing any final determinations. All pending export license applications, commodity classification requests, encryption reviews, encryption registrations and advisory opinion requests will be held without action by BIS until the shutdown ends.
NSSF will continue to update the industry as additional details on the government shutdown become available.
About NSSFThe National Shooting Sports Foundation is the trade association for the firearms industry. Its mission is to promote, protect and preserve hunting and the shooting sports. Formed in 1961, NSSF has a membership of more than 6,000 manufacturers, distributors, firearms retailers, shooting ranges, sportsmen's organizations and publishers. For more information, log on to www.nssf.org.