Announcing Olympic Gold Medalist Kim Rhode as Guest of Honor at the Partners of CRPA Fundraising Banquet on November 23 at the Phoenix Club in Anaheim, CA.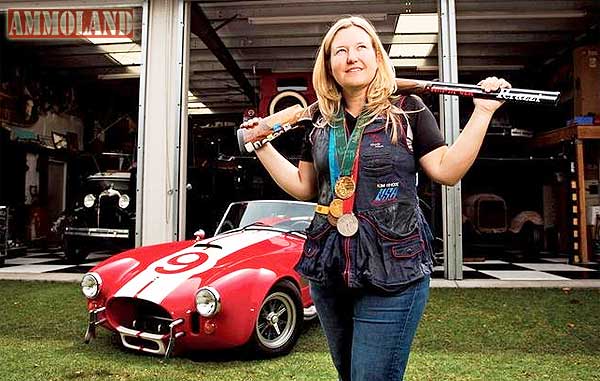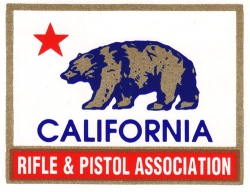 Sacramento, CA –-(Ammoland.com)- The California Rifle and Pistol Association is proud to announce that Five Time Olympic Medal Winner and Six Time National Champion in double trap Kim Rhode will be our Guest of Honor at the Partners of CRPA Fundraising Banquet.
Kimberly "Kim" Susan Rhode was born on July 16, 1979 in Whittier, California . She is an American double trap and skeet shooter who is a five-time Olympic medal winner including three gold medals and six-time national champion in double trap. She is the most successful female shooter at the Olympics as the only triple Olympic Champion and is the only woman to have won two Olympic gold medals for Double Trap. Most recently, she won a gold medal in skeet shooting at the 2012 Summer Olympic Games, equaling the world record of 99 out of 100 clays.
Her storied career began at the tender age of 13, when she won her first world championship title in women's double trap shooting. She went on to win her first gold medal at the 1996 Summer Games in Atlanta, GA, making her the youngest female gold medalist in the history of Olympic shooting. At the 2000 Summer Olympics in Sydney, Australia she later won a bronze medal. Rhode extended her consecutive medal winning streak by winning the gold medal at the 2004 Summer Olympics in Athens.
Double trap shooting was eliminated from the Olympic games after Athens but Kim perservered as she concentrated on skeet. She traveled to her fourth Olympic games in 2008 to compete in Bejing where she went on to win the silver medal in women's skeet. She continued her record breaking streak at the 2012 London Olympics, Rhode won the gold medal in skeet shooting with an Olympic record score of 99, tying the world record in this event. Kim Rhode is the only American competitor to win medals for an individual event in five consecutive Olympics. She is the only woman to win three Olympic individual gold medals for shooting and one of three Olympians to ever do this at all.
Come join us for a night of family fun at The Phoenix Club in Anaheim.
Buffet dinner served at 6:30 pm followed with games, raffles, live auctions and silent auctions
For additional questions, donations or tickets contact LAR&R at [email protected]
Adult $60
Child (under 13) $30
Buy Tickets! ( http://tiny.cc/nwyz4w )
All proceeds will go directly to the CRPA Foundation
About:
The California Rifle and Pistol Association "CRPA," founded in 1875, is dedicated to defending the rights of law-abiding citizens to responsibly use firearms for self-defense and the defense of their loved ones, for sport, and for all other legal activities. CRPA is the official state association of the National Rifle Association. A California non-profit association, CRPA is independently directed by its own Board of Directors. CRPA's members include law enforcement officers, prosecutors, professionals, firearm experts, the general public, and loving parents. CRPA has always worked to reduce the criminal misuse of firearms and firearms accidents, while actively promoting and organizing the competitive shooting sports and Olympic training programs in California. We are proud to say that many CRPA competitors are among the best in the world. Visit: www.crpa.org