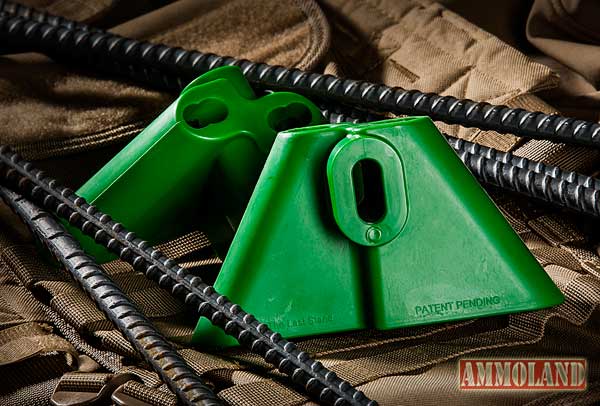 Boise, ID – -(Ammoland.com)- The Last Stand LLC is proud to introduce an innovative and unique product to simplify the many demands of target shooting enthusiasts.
Recognizing the need for a versatile, adjustable, compact and economical target supporting platform, The Last Stand is the culmination of nearly two years of product development and testing.
Molded from a bullet resistant material, The Last Stand combines six, user supplied, ½ inch by five foot rebar rods to form a free standing, completely adjustable and stable platform to support a variety of target preferences. From paper to steel, The Last Stand is the target suspension system that shooters have been waiting for.
The Last Stand design allows the user to have a stable, correctly oriented target platform on level, sloped, side hill, rocky and irregular surfaces. The Last Stand adapts to your needs and expands your options.
Several accessories are in development to accompany The Last Stand and will be announced at a later date.
The Last Stand is available for $39.99 online at www.laststands.com
Additional information and videos can be seen at our website and on Facebook at www.facebook.com/laststands