By Nick Leghorn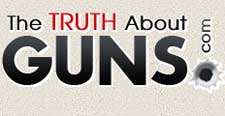 USA – -(Ammoland.com)- It isn't often that you see a new firearms manufacturer come into the scene and even rarer that they start with the kind of bang that Black Rain Ordnance has been enjoying.
Going from an unknown manufacturer to being a featured firearm in Cheaper Than Dirt's catalog in less than four years is an accomplishment, but that speed also means that there haven't been many opportunities to review their guns.
We asked BRO to provide a rifle to test at the SHOT Show… back in 2012. And we asked yet again in 2013. But it was only when I was squadded with one of their guys at the Fallen Brethren match that they finally shipped us out a rifle. And man, was it ever worth the wait . . .
There are a TON of AR-15 "manufacturers," but not many of them actually, well, manufacture. Take Bushmaster, for example. All the parts for their guns are made elsewhere and they are simply assembled and branded with the Bushmaster accoutrements at their factory before being sold. It means that while you're buying a Bushmaster, the exact same parts probably went into a Windham Weaponry AR-15 as well.
While other manufacturers might be content with buying their parts and assembling their rifles, Black Rain had other ideas. From the barrel down to the forward assist, every single part is manufactured by Black Rain. Well, except the obvious (stock, magazine and grip). According to Jared Moser (one of their managers that was squadded with me), the reason behind manufacturing everything from scratch is that it's the only way to maintain the level of quality they wanted to give their firearms.
While Black Rain might be serious about the quality of their parts, they don't let that get in the way of having a little fun along the way. One of the first products I noticed of theirs was a spiked muzzle brake that looked like a metallic pineapple, a design that had no purpose other than looking bad-ass. The same goes from the "LET IT RAIN!" dust cover.
There are design options incorporated into their stuff that seems like their sole purpose is to make the gun look…
Read the rest of TTAG's Black Rain Ordnance BRO-PG11-18 Rifle Review at The Truth About Guns Blog: https://tiny.cc/s05j6w
About The Truth About Guns :
Robert Farago founded The Truth About Guns in February of 2010 to explore the ethics, morality, business, politics, culture, technology, practice, strategy, dangers and fun of guns. The TTAG team's been at it ever since. We've built the site on word-of-mouth, strong writing, and a no-holds-barred attitude. Visit:www.thetruthaboutguns.com