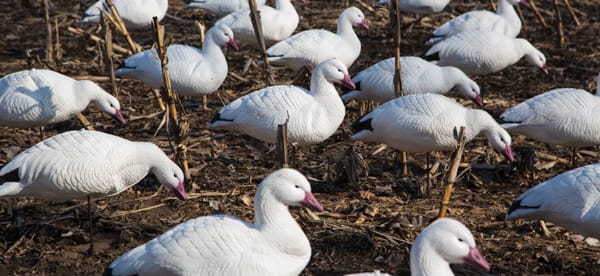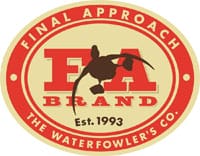 Overland Park, Kan. — (AmmoLand.com) Final Approach, a reputable leader in the waterfowl industry since 1993, has introduced a new line of Express Foam Snow Goose Decoys.
Available as uprights, feeders, or in a combination outfitter pack, the decoys are lightweight and collapsible for easy storage and transport.
The new express foam decoys are constructed of durable, yet soft and flexible, foam. This soft material makes them easy to roll up and transport, allowing hunters to store four foam decoys in the same amount of space occupied by a single hard body decoy.
Featuring the lifelike anatomy synonymous with Final Approach products, the decoys provide outstanding definition and realism in the field. Final Approach has also incorporated the highly realistic texture and feather detail that set its decoys apart.
Available in mid-August, the new Express Foam Snow Goose Decoys are available in either upright or feeder 12-packs, or an outfitter pack that includes 24 upright and 36 feeder decoys. The 12 packs are available for an MSRP of $229.95, and the 60-piece outfitter pack is available for $1,080.95.
Bushnell Outdoor Products is a global manufacturer and marketer of branded consumer products. Headquartered in Overland Park, Kansas, the company sells its products worldwide under the Bushnell®, Bee Stinger, Butler Creek®, Final Approach®, Gold Tip, Hoppe's®, Millett®, Night Optics, Primos®, Simmons®, Stoney Point®, Tasco®, Uncle Mike's®, Uncle Mike's Law Enforcement®, and the following eyewear brands: Bollé®, Cébé® and Serengeti®. For information about any of these brands or products, please contact Bushnell Public Relations at (913) 752-6105.