Company Plans to Expand Distribution Throughout U.S. with Sales Teams Experienced in Shooting, Hunting and Outdoor Industries.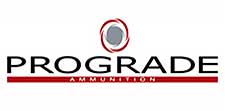 Stevensville, MT – -(Ammoland.com)- In line with its mantra of selecting only the best-of-the-best, ProGrade has chosen an exclusive group of companies to represent its products across the United States in 2014.
The sales force is comprised of three companies – Owen J. Brown & Associates, Sports Marketing Group and Steve Chastain Company – each renown for their knowledge, connections and professionalism in the shooting, hunting and outdoor markets.
"Just like we hand select only top-grade ammunition, we carefully chose three preeminent companies to represent us," said George Klaybourne, V.P. of Sales & Marketing for ProGrade. "These three partners will help us accomplish the distribution we are seeking, while keeping with the company's focus of delivering high quality products and service."
Part of the company's larger U.S. strategy, the sales representatives will work with independent dealers, buying groups, distributors and big box retailers to better establish and service the ProGrade dealer network.
All ProGrade sales representatives have been trained in the art of ammunition and are well-versed in how the company takes into account a number of factors when choosing appropriate cartridges for its ten grades of product.  Having simplified the process of buying ammunition by hand selecting "cream of the crop" cartridges based on usage categories, ProGrade has taken out all of the guesswork, giving the shooter peace of mind.  ProGrade specialists establish strict needs and guidelines for each grade of ammunition and then for each, hundreds of rounds are test-fired and analyzed with only a select number of cartridges ultimately included in each grade.
With more than 250 variations in the complete line of pistol and rifle ammunition, ProGrade has created ten grades of product – Defense Grade, Hog Grade, Varmint Grade, Cowboy Grade, Hunter Grade, Bear Grade, Range Grade, Match Grade, Safari Grade and Tactical Grade – for shooters of every caliber.  The key to their full line of premium quality ammunition lies in part to the practice of their hand-loading process, which takes place here in the United States.  In addition, ProGrade implements the tightest tolerances in the industry.  Safety. Accuracy.  Reliability.  Quality. Together these hallmarks of ProGrade Ammunition ensure shot-to-shot consistency and guarantees unmatched and superior performance.
If you're interested in joining the ProGrade dealer network, please contact the representative group in your region:
Western United States: Owen J. Brown & Associates – (818) 365-4822.
Eastern United States: Sports Marketing Group – (770) 453-7787.
Arkansas, Louisiana and Texas: Steve Chastain Company – (479) 636-2005.
To learn more about ProGrade's 2014 U.S. sales representatives or any of its products, contact ProGrade Ammunition, 3616 Eastside Highway, Stevensville, Mont. 59870. Telephone: (406) 777-5670. www.progradeammo.com.