By Joe Grine
The rifle tested in this review was graciously provided by the Kentucky Gun Company.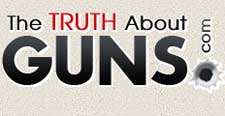 USA –-(Ammoland.com)-I've always been a fan of 9mm carbines for two simple reasons: 9mm is relatively inexpensive and lacks any significant recoil.
My HK94s and HK SP89 are my favorites, but these days they are more or less priced out the plinker/fun-gun market. Ditto for Colt 9mms.
I've always wanted a Kel-Tec Sub-2000 that uses 33 round Glock mags, but they seem to be vaporware. The Beretta Cx4 Storm carbine is a nice gun, but it can also be hard to find and is kinda pricy once you "upgrade" the plastic fire control group. And then there's the Hi-Point Carbine. It's popular, well reviewed and at under $300, very affordable. But I just can't get past its butt-ugly looks. Given the lack of availability of Sub-2000s and Berettas, I figure the market could support another entry into the 9mm carbine field.
So along comes Taurus with its CT9 G2. Yeah or nay? Make the jump to find out . . .
Good News/Bad News
By the way, that's Mt. Hood as seen from Lost Lake, Oregon. You gotta have views like that to put up with all the damn rain, uber-lib hipsters and earthy-crunchy hippies we get here in Portland. Anyway, before getting into specifics I'm gonna cut to the chase and give you the bad news on the CT9: it's a work in progress.
There are three major problems:
The CT9 uses proprietary magazines.
Currently only 10-round magazines are available – WTF?
Although not as lame as most thumbhole stocks, the thumbhole stock is still kinda lame.
Want more bad news? Its MSRP is $898 which translates into street price somewhere around $670.
Two of the three issues are very fixable. If you can believe internet scuttlebutt, aftermarket 30-round mags are on the way. If some enterprising soul (Choate, Magpul?) will produce a US-made folding stock for the CT9, the future should be very, very bright. A few 922 compliance parts will be needed as well if you take off the thumbhole stock. But as for now, the question of whether aftermarket parts will be forthcoming is still a wait and see game.
OK, if you got past the bad news, here's the good news…
Read the rest of TTAG's Taurus CT9 G2 Carbine Review at The Truth About Guns Blog: http://tiny.cc/kbpz7w
About The Truth About Guns :
Robert Farago founded The Truth About Guns in February of 2010 to explore the ethics, morality, business, politics, culture, technology, practice, strategy, dangers and fun of guns. The TTAG team's been at it ever since. We've built the site on word-of-mouth, strong writing, and a no-holds-barred attitude. Visit:www.thetruthaboutguns.com