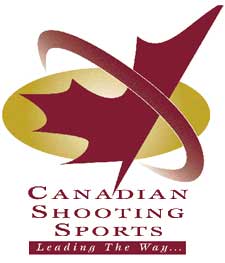 Canada – -(Ammoland.com)- The Canadian Shooting Sports Association (CSSA) was delighted to host a reception for Canadian firearms industry reps who attended the Shooting, Hunting and Outdoor Trade Show (SHOT Show) in Las Vegas last week.
The CSSA's Canadian SHOT Show Reception was a huge success and attracted over 150 people connected with our own Canadian firearms industry, journalists and VIP's. It was sponsored by the CSSA, Browning Canada, Calibre Magazine, Canada Ammo, Marstar Canada, O'Dell Engineering, PGW Defence Technologies, R. Nicholls (F.N. Sports), Select Shooting Supplies, T.E.C. Trade Ex Canada, Trigger Wholesale, and the Canadian Sporting Arms and Ammunition Association (CSAAA).
The 2014 SHOT Show set attendance records from January 14 to 17 at the Sands Expo & Convention Center. A Sun News crew covered the event that attracted hundreds of Canadian industry professionals who make a living from selling firearms, ammunition, outdoor gear and law enforcement equipment. The 36th SHOT Show attracted a more than 67,000 industry reps from some 100 countries, which is 5,000 more attendees than any previous year. The general public is not invited to the show, as it targets industry buyers seeking inventory for the upcoming year. Put simply, these numbers prove that the industry is on an unprecedented roll.
The National Shooting Sports Foundation (NSSF) based in Newtown, Connecticut owns and manages the SHOT Show. The NSSF says the multi-billion-dollar industry has enjoyed robust sales in recent years and welcomed many newcomers to the shooting sports, many of whom are young, urban-based and female. SHOT Show consists of more than 1,600 exhibiting companies with exhibition space of 635,000 net square feet – that's 13 acres of product display.
Many firearms experts believe that the increased sales and interest in sport shooting has been juiced by U.S. government threats to invoke gun controls that would serve only to disadvantage responsible gun owners. According to the NSSF, newcomers have identified target shooting and personal and home protection as the top reasons for purchasing their first firearm.
The NSSF also provides educational opportunities for firearms retailers at SHOT Show University and other seminars, and for law enforcement professionals at the Law Enforcement Education Program. The SHOT Show injects more than $73 million into the Las Vegas economy and will be held at the same location next year on January 20-23.
On a humbler size and scale, we hope Canada's firearms industry reps will join us for the CSAAA INDUSTRY TRADE SHOW this year in Edmonton, Alberta at the River Cree Casino on Feb 14-16. The show is also not open to the general public, and targets shooting sports retailers, distributors and manufacturers from across the country. Details are available by sending an email to [email protected] or calling the CSAAA office at 613-687-4775.
About:
The CSSA is the voice of the sport shooter and firearms enthusiast in Canada. Our national membership supports and promotes Canada's firearms heritage, traditional target shooting competition, modern action shooting sports, hunting, and archery. We support and sponsor competitions and youth programs that promote these Canadian heritage activities. Website www.cdnshootingsports.org