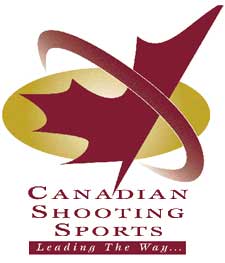 Canada – -(Ammoland.com)- The Canadian Shooting Sports Association (CSSA) was pleased to announce its award winners for 2013 at its Annual General Meeting in Niagara Falls on April 26, 2014.
John Holdstock Memorial Award – Dennis Young (Alberta), former assistant to Garry Breitkreuz, M.P. and on-going crusader for firearms rights. Dennis's work to expose the High River gun grab by RCMP officers last summer was instrumental in making the issue public.
For details on his enduring contribution to the firearms community, see the March 17, 2014 CSSA E-News Commentary at https://tiny.cc/j0y6ex .
President's Award for Merit – Dave Arrowsmith for providing excellent safety and technical training for thousands of new shooters over three decades. Literally thousands of shooters have learned firearms safety from this skilled instructor.
CSSA Regional Director of the Year – John Evers for providing excellent media relations assistance and personal training for new sport shooters. John's spirit and tenacity is a shining example to all firearms owners in Canada.
Federal Level – Shooting Instructor – Dave Arrowsmith and Murray Ogilvie have been promoted to Federal Level Firearms Safety Instructors. Our heartfelt congratulations to them both.
Federal Minister of Firearms Certificate – Garry Breitkreuz, M.P.
Congratulations to all and thank you from the CSSA for jobs very well done!
About:
The CSSA is the voice of the sport shooter and firearms enthusiast in Canada. Our national membership supports and promotes Canada's firearms heritage, traditional target shooting competition, modern action shooting sports, hunting, and archery. We support and sponsor competitions and youth programs that promote these Canadian heritage activities. Website www.cdnshootingsports.org