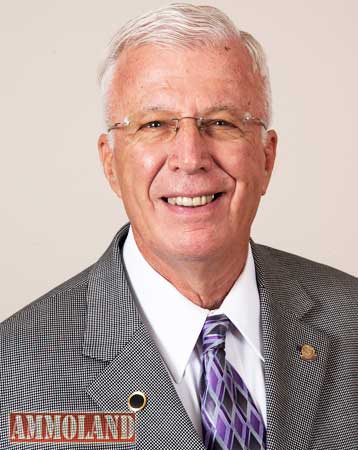 Manasquan, NJ –-(Ammoland.com)-  As NRA magazines containing ballots for the 2014 NRA Board of Directors Election begin arriving in people's mail boxes AmmoLand Shooting Sports News has begun to publish letters of support requests from this years current ballot candidates.
(NRA members, if you got a ballot, you're eligible to vote if you didn't you aren't and need to upgrade your membership to more than five years or better yet, Life Member).
The following is a statement from Dr. Tom P. Arvas who is running for re-election. Please take some time to read his biography and add his name for consideration as one of this years ballot choices.
Dr. Tom P. Arvas
I am a current member of the National Rifle Association Board of Directors, Endorsed by The New Mexico Shooting Sports Association.
I have been a member of the NRA Board of Directors for 21 years and received my nomination from NRA Nominating Committee.  I am the Chairman of the Shotgun Committee, Member of the Competition Rules and Programs Committee, and the NRA Whittington Center Board of Trustees.  I have also served as President of the Amateur Trap Shooting Association.
In New Mexico, I have served on the New Mexico Game and Fish Commission for 20 years and have strongly opposed animal rights extremists.
I have also lobbied for the successful passing of Concealed Carry Legislation in New Mexico.
Please consider my name when completing your 2014 Ballots
Thank you for your support,
Dr. Tom P. Arvas
member, NRA Board of Directors
member, NRA Whittington Center Board of Trustees
Albuquerque, NM 87109
[email protected]