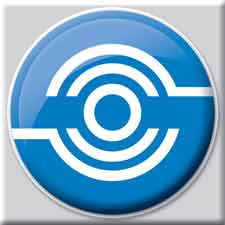 ACCOKEEK, MD –-(Ammoland.com)- Stoeger Industries announces the introduction of the   Stoeger X50 in .25 caliber.
The high-power X50 .25-caliber air rifle embodies the fine styling of quality European sporting arms combined with rugged, ergonomic design and quality manufacturing.
Stoeger's high-velocity, single-shot X50 air rifle is chambered for the hard-hitting .25-caliber pellet. The quarter-inch bore existed in smoothbore airguns as early as the end of the 19th century, and the first rifled smallbore air rifle to use .25 caliber was in 1906. By the 1990s more powerful rifles made the .25 caliber a viable pellet and today it is a popular pellet size utilized for hunting with an airgun.
The X50 is powered by a fast and convenient break-action, spring-and-piston mechanism, utilizes a two-stage trigger and shoots both alloy and lead pellets. Alloy pellets achieve a velocity of 900 fps and 725 fps with lead. The rifle is charged and ready to shoot with a single stroke of the muzzle-mounted ergonomic cocking handle. Stoeger air rifles incorporate an automatic safety with the safety button conveniently located at the rear of the receiver, thereby eliminating the need to place your finger near the trigger to operate the safety.
The X50 air rifle is fitted with red fiber-optic front sights and fully adjustable rear sights with green fiber optic inserts for maximum visibility. The X50 comes with a factory-mounted 3-9x40mm variable scope, and a lightweight synthetic stock in matte black that is fitted with a non-slip rubber butt-pads. The stock also features checkered grip panels and fore-ends.
"The X50 in .25 caliber is a big bore air rifle that gives you the feel of a traditional hunting rifle," said Dan Rice, Stoeger Airguns Senior Product Manager. "Plus the fun and excitement of an airgun!"
COMMON SPECIFICATIONS: Caliber: .25 Barrel Length:  16.5 inches Muzzle Velocity: 900 fps (alloy); 725 fps (lead) Trigger:  Two-stage adjustable Stock: Black Synthetic Optics: Factory-mounted 3-9 x 40 variable airgun scope Weight:  8.9 lbs MSRP: $319
For the latest news and product information visit www.stoegerairguns.com