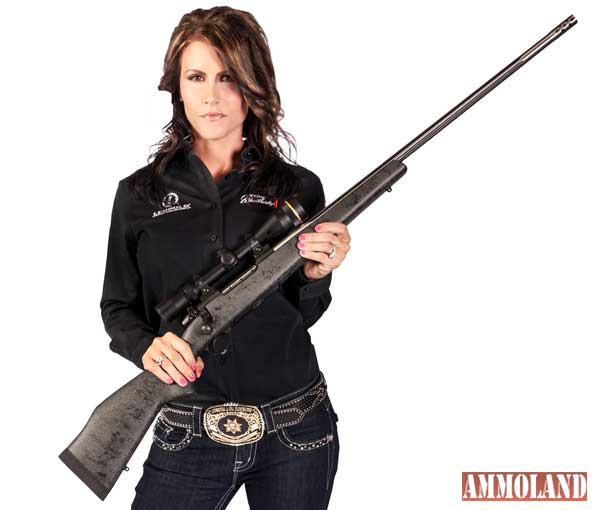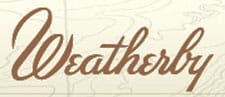 Paso Robles, CA – -(Ammoland.com)- Weatherby's booth (#12729) at the 2014 SHOT Show will feature appearances by Team Weatherby celebrities Jessie Duff, Willie Bloomquist, Luke Branquinho, Brendon Clark, Chad Mendes, Bear Pascoe and Darryl Worley.
Duff has won national and world championships in competitive pistol shooting, becoming the first woman to earn the title of Grand Master.
Bloomquist plays for the Seattle Mariners in Major League Baseball's American League.
Branquinho is a four-time Professional Rodeo Cowboys Association world champion steer wrestler.
Clark is a nine-time qualifier for the Professional Bull Riders (PBR) World Finals.
Mendes is a Mixed Martial Arts (MMA) featherweight title contender.
Pascoe plays in the National Football League as a tight end for the New York Giants. Worley is a country music artist who has released seven albums in his career, with three number one hits.
They will sign autographs in the Weatherby booth at the following times:
Tuesday, January 14, and Wednesday, January 15, 10 a.m. to noon: Branquinho, Clark, Mendes and Pascoe.
Wednesday, January 15, and Thursday, January 16, 12:30 p.m.-2:30 p.m.: Bloomquist, Duff and Worley.
Another "celebrity" in the booth will be Weatherby's SA-08 Deluxe 28 Gauge semi-auto shotgun, which recently earned an NRA Publications Golden Bullseye Award as the 2014 American Rifleman Shotgun of the Year. Other products on display will include new Mark V and Vanguard Series 2 rifle models, new WBY-X rifle and shotgun models, and a new PA-459 TR pump shotgun with a larger magazine capacity (seven plus one in chamber).
The Shooting, Hunting and Outdoor Trade (SHOT) Show runs January 14-17 at the Sands Expo Center in Las Vegas. It is the largest and most comprehensive trade show for dealers and other professionals involved with the shooting sports, hunting and law enforcement industries. For more information about Team Weatherby, visit www.TeamWeatherby.com.
Founded in 1945, Weatherby, Inc.'s line features the new WBY-X™ products as well as the popular Vanguard® Series 2 and legendary Mark V® rifles (production and custom), Threat Response® shotguns and rifles, semi-auto and pump shotguns, premium ammunition and security/shooting accessories. For more information, go to www.weatherby.com. The company is based in Paso Robles, Calif., and invites all hunters and shooters to visit its free online community at www.weatherbynation.com or Facebook page at www.facebook.com/Weatherbyinc.