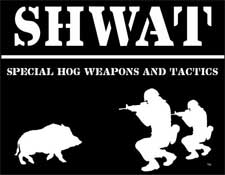 Abilene, Texas –-(Ammoland.com)-  Nearly everyone knows that not all rifle scopes are created equal. I've used some really cheap scopes. I've used some really nice ones.
One of the more notable scopes I've gotten my hands on is the US Optics LR-17 3.2-17x.
I currently have it mounted on a .338 Lapua Magnum Weatherby Mark V Threat Response Rifle.
I'll get back to you on the details of the rifle and how it preforms, but I'll tell you this combination is going be lethal to some hogs and possibly some other four legged creatures.
US Optics LR-17I didn't have to open the box to have an idea about what this scope is capable of. The specs are right on the end of the box. Included in the list on my box are things like 3.2-17 power magnification, T-Pal Left Side Parallax, 30 millimeter tube, 44 millimeter objective, Mil Scale GAP reticle, Digital Push Button lighted reticle, EREK 1/10 MIL 110 click elevation knob and more.
All those details are good to know. When you get a scope from US Optics, there are so many features you can customize.
Read the compete article on US Optics LR-17 3.2-17x – Lethal Vision at www.shwat.com: http://tiny.cc/wtzf9w
About Special Hog Weapons & Tactics:
SHWAT is the new center of gravity for tactical hog hunting. Special Hog Weapons & Tactics is a dynamic, game changing lifestyle brand, fusing together the tactical, hunting and feral hog control communities. Quality content and connections are rapidly coming together through partnering with credible industry professionals. Vendors are licensing the SHWAT brand. Conversations are growing on Facebook, Facebook.com/SHWATteam. That quality extends from our community and contributors, including our sponsors and writers, bloggers and videographers. Visit: www.shwat.com