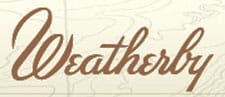 Paso Robles, CA – -(Ammoland.com)- Weatherby's popular Vanguard Series 2 Synthetic rifle now comes chambered in 6.5 Creedmoor, a cartridge that offers precision-based performance at extended ranges for big-game hunters and competitive shooters alike.
The gun can be seen at Weatherby's SHOT Show booth, #12729, starting Tuesday, January 14.
Originally developed by Hornady as a true match cartridge, the 6.5 Creedmoor has also established itself as a hunting round in the company's Superformance ammunition line. Well suited for North American game up to and including elk, the 6.5 Creedmoor features light recoil as well as speed and precision. For more information, go to www.hornady.com/store/6.5-Creedmoor.
"The 6.5 Creedmoor is a very economical and ballistically efficient cartridge, ideal for our Vanguard Series 2 Synthetic rifle which is all about flat-shooting, hard-hitting and accurate performance," said Mike Schwiebert, director of marketing for Weatherby, Inc.
Like all Vanguard Series 2 rifles, the Synthetic is guaranteed to shoot SUB-MOA (a three-shot group of .99-inch or less) with Weatherby factory or premium ammunition. Other features include a match quality, two-stage trigger and a three-position safety. The trigger has an auxiliary sear for a "creep free" consistent let-off and pre-set sear engagement at .008-.012. It is adjustable for weight of pull down to 2.5 pounds.
The Vanguard Series 2 Synthetic has the traditional Weatherby profile that allows quick eye-to-scope alignment and fast target acquisition. Special Griptonite pistol grip and forend inserts provide a firm non-slip grip, and a right-side palm swell helps improve handling, comfort and control. The 24-inch #2 contour cold hammer forged barrel sports a matte bead blasted blued finish.
Manufacturer's suggested retail price is $649. For more information, contact a local Weatherby dealer, call the company at (805) 227-2600 or visit www.weatherby.com.
Founded in 1945, Weatherby, Inc.'s line features the new WBY-X products as well as the popular Vanguard® Series 2 and legendary Mark V rifles (production and custom), Threat Response shotguns and rifles, semi-auto and pump shotguns, premium ammunition and security/shooting accessories. For more information, go to www.weatherby.com. The company is based in Paso Robles, Calif., and invites all hunters and shooters to visit its free online community at www.weatherbynation.com or Facebook page at www.facebook.com/Weatherbyinc.