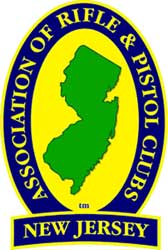 Trenton, NJ –-(Ammoland.com)- The Latest On The Impending Attack On Standard Capacity Magazines
This week, anti-gun democrats are expected to unveil legislation for their ban on firearms magazines over 10 rounds at a press conference that will be joined by Newtown victims' families. This event will dominate the news cycle as the mainstream media runs with the story for several days.
Once introduced, the legislation will be scheduled for committee hearings in the Assembly and the Senate in the near future, possibly beginning as soon as the week of March 3 2014. We will provide scheduling details as soon as they are available, along with analysis of the legislation.
We have received a number of inquiries from members about a bill that was already introduced in January (S600) which would ban magazines over five rounds. This bill is a reintroduction of legislation that failed to move in committee last year. Many gun owners will recall that there were two different bills in 2013 banning magazines – one limiting capacity to five rounds, the other to 10 rounds. The 10-round bill moved through the Assembly last year, but the 5-round bill never moved off the launchpad. While anything can happen in Trenton, based on last week's media reports, it appears that the newly introduced 5-round bill will not be moving this year either.
Once hearings on the 10-round bill are scheduled, we will issue alerts requesting that gun owners take concentrated, focused action directed at those hearings. In the meanwhile, we urge gun owners to follow NRA-ILA's lead and tell the Senate Majority Office (609-847-3700) to stop attacking legal gun owners.
Gun owners should also write letters to the editor on the issue. A list of every media outlet in New Jersey is available here (do NOT write to the whole list – just pick a few in your area). You should write in your own words, but here is a sample to help you get started:
New Jersey already has some of the toughest gun laws in the country, including a semi-automatic firearms ban and ammunition magazine capacity limits. The legislature's latest attempt to further restrict magazine capacity from 15 to 10 rounds will do nothing to prevent another tragedy (criminals will ignore it) and everything to interfere with self defense. If my family faces a home invasion by multiple armed attackers in the middle of the night, the state should not force me to fumble around in the dark to change magazines – I should be able to have as much ammunition as possible to defend myself and my family. This legislation interferes with self-defense and will cost lives.
Please prepare for a sustained effort against this legislation, and prepare to attend upcoming hearings in Trenton. Please watch for upcoming alerts with details as soon as we have them.
SETON HALL LAW SCHOOL HOSTING GUN CONTROL SYMPOSIUM – THURSDAY!
Seton Hall Law School is hosting a symposium on Thursday, February 27 to "explore gun control bills that are currently progressing through and pending before both the New Jersey and New York legislatures."
With keynote speaker former governor Jim Florio, who signed New Jersey's semi-auto "assault" firearms ban into law, the symposium may well devolve into a love-fest for anti-gun lawyers. Pro-Second Amendment attorney Frank Pisano, Esq., of Needleman & Pisano, is the only panelist speaking for our side.
The event is scheduled to run from 3:00 p.m. until 8:00 p.m. at Seton Hall Law School in Newark. While intended for lawyers, anyone with a strong stomach can attend (the fee is $40). Pre-registration is required.
SCOTT BACH APPEARANCE WEDNESDAY IN MONTCLAIR
ANJRPC Executive Director Scott Bach is scheduled to address the Montclair Republican Club's "Lincoln-Reagan-Roosevelt Dinner" on Wednesday, February 26th at Tierney's Tavern at 136-138 Valley Road in Montclair. Bach will address a number of subjects, including the legislature's latest proposed magazine ban and other upcoming threats to the Second Amendment. He will also be available for Q&A. ANJRPC members are invited to attend. Dinner is optional at 7:00 p.m. and costs $25 per person. To skip dinner and attend Bach's presentation at no charge, RSVP to [email protected] and arrive at 7:45 p.m.
About Association of New Jersey Rifle & Pistol Clubs: The Association of New Jersey Rifle and Pistol Clubs, Inc. is the official NRA State Association in New Jersey. Our mission is to implement all of the programs and activities at the state level that the NRA does at the national level. This mission includes the following: To support and defend the constitutional rights of the people to keep and bear arms. To take immediate action against any legislation at the local, state and federal level that would infringe upon these rights. Visit: www.anjrpc.org