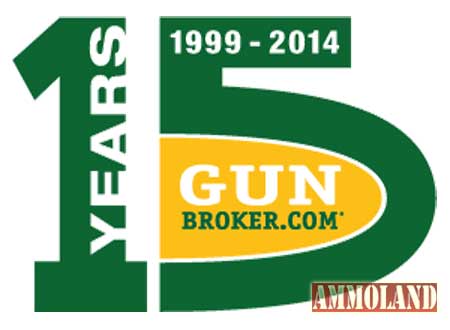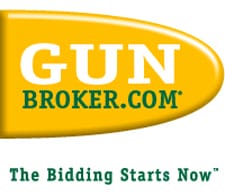 KENNESAW, Ga. –-(Ammoland.com)- March 15, 2014 marks a new milestone for GunBroker.com, the world's largest online auction site for firearms and accessories, as it celebrates its 15th anniversary.
The auction site has steadily grown each year, cementing its position among the top 400 largest U.S. websites, according to Quantcast. In the last year, GunBroker.com recorded nearly $1 billion in sales. "This represents a substantial share of all gun sales in the multi-billion dollar firearms industry," says Steve Urvan, founder and CEO.
Its average customer is tech-savvy, under forty, and boasts a median household income of $88,000. Mobile apps appeal greatly to this demographic, and GunBroker.com for iPhone® and Android® devices were unveiled at SHOT Show earlier this year.
Six years ago, the company logged its one millionth registered user. That number now exceeds three million.
Urvan comments, "It amazes me to think that we have tripled in size. This is tremendous achievement for the entire GunBroker.com team."
GunBroker.com averages 650,000 active listings on any given day. Sellers have 24/7 access to millions of interested collectors and enthusiasts who are actively searching for items to purchase. The site consistently attracts an average of 5.5 million unique monthly visitors, with 80 percent of traffic coming from repeat users.
COMPANY MILESTONES
01/14/2014 GunBroker.com reaches $3 Billion in Cumulative Merchandise Sales
01/13/2014 GunBroker.com Launches First Mobile App
11/13/2012 GunBroker.com hits $2 Billion in Cumulative Merchandise Sales
11/13/2012 Over $100,000 raised to support USA Shooting Team and Olympic preparation on GunBroker.com
01/01/2012 GunBroker.com celebrates 2 millionth registered User
11/30/2011 GunBroker.com announced as the Official Internet Auction Site of USA Shooting and USA Shooting Foundation
08/08/2011 GunBroker.com announced as the Official Internet Auction Site of NSSF
01/18/2011 GunBroker.com named Company of the Year by SHOT Business
09/03/2009 GunBroker.com hits $1 billion in cumulative merchandise sales
07/09/2009 GunBroker.com launches Mobile Site
03/15/2009 GunBroker.com observes 10th anniversary
03/07/2008 GunBroker.com registers millionth user
03/14/2001 GunBroker.com celebrates 2-year anniversary
03/15/1999 GunBroker.com launches
About GunBroker.:
GunBroker.com is the world's largest gun auction website. Launched in 1999, GunBroker.com is an informative, secure and safe way to buy and sell firearms, ammunition and hunting/shooting gear online. GunBroker.com promotes responsible ownership of guns and firearms. Aside from merchandise bearing its logo, GunBroker.com sells none of the items listed on its website. Third-party sellers list items on the site and Federal and state laws govern the sale of firearms and other restricted items. Ownership policies and regulations are followed using licensed firearms dealers as transfer agents.
Android is a trademark of Google Inc.
iPhone is a trademarks of Apple Inc., registered in the U.S. and other countries.