Panel Approves Plan to Restrict Number of Rounds of Ammunition for Self-Defense.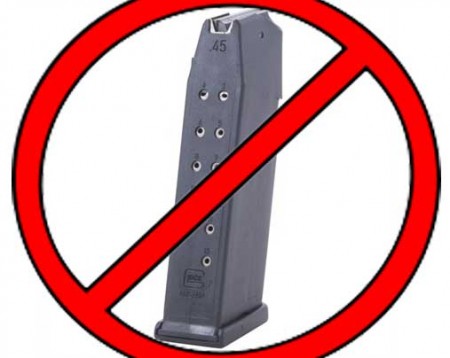 Charlotte, NC –-(Ammoland.com)- Last Thursday,  the Assembly Law and Public Safety Committee approved Assembly Bill 2006, sponsored by Assemblyman Louis Greenwald (D-6), by a 5 to 3 party line vote.
The bill further reduces the state's magazine capacity restriction from 15 to 10 rounds.
The NRA strongly opposes A.2006.  The NRA-ILA State Liaison testified in Trenton against A.2006 when it was being heard in committee, joining gun owners who had packed the committee room, arguing strongly against this legislation.  Despite the presence of overwhelming opposition to A.2006, state lawmakers divided along party lines to report this bill from committee to the Assembly floor.
The NRA argued that the current magazine limit does not work, and any expansion of that restriction is sure to end in the same failure.  Violent criminals do not obey the law, and will continue to ignore laws such as this.  A.2006 will only impact law-abiding gun owners, placing them at a disadvantage while defending themselves and their families against criminals.  This bill does nothing to address public safety or violence.
A.2006 now goes to the full Assembly for a vote which could occur as early as next week.
Please contact your two Assemblymen immediately and respectfully ask them to oppose this unconstitutional restriction on your Second Amendment rights.
Contact information for your Assemblymen can be found here.
About:
Established in 1975, the Institute for Legislative Action (ILA) is the "lobbying" arm of the National Rifle Association of America. ILA is responsible for preserving the right of all law-abiding individuals in the legislative, political, and legal arenas, to purchase, possess and use firearms for legitimate purposes as guaranteed by the Second Amendment to the U.S. Constitution. Visit: www.nra.org