GLS: Simple, Compact and Secure.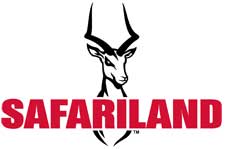 ONTARIO, California – Safariland announced the showcasing of the GLS (Grip Locking System) series of holsters at the IWA OutdoorClassics 2014 Show from March 7 – 14 in Nuremberg, Germany.
The GLS holster line features a patent-pending retention device which securely holds the firearm in place once holstered.
The innovative retention mechanism is quickly and intuitively deactivated with the middle finger during the draw. Holsters with the all-new GLS retention provide weapon security with a very low-profile and ride close to the body, making them ideal for concealment.
"Safariland continues to explore innovative ways to produce secure holsters that are both easy to use and compact," said James Dawson, Category Director, Safariland Duty Gear. "With the new GLS series we've achieved just that and created a low-profile, secure design with the easiest, most intuitive draw available."
Similar to the proven ALS design, the GLS automatically locks the weapon in place once holstered. When drawing with a proper shooting grip, the middle finger is placed in the exact location of the locking mechanism, allowing it to sweep over the GLS releasing the firearm with a simple, straight-up draw out of the holster. GLS models also feature low-cut sides, aiding in concealment, speed and re-holstering.
The GLS series consists of three hip carry models to meet any carry preference. The Model 5378 Paddle/Belt Loop Combo includes both a paddle and a belt loop which can be easily changed out depending on the use desired. The Model 5377, offered with the belt loop only, is available in four widths: 1.5" (38mm), 1.75" (45mm), 2" (50mm) and 2.25" (58mm). The Model 5379 features a patent-pending highly secure belt clip that fits belt widths from 1.5" to 2.25" (38mm – 58mm). All models also feature Safariland's standard 3-hole mounting platform making it compatible with all attachment systems including the popular QLS (Quick Locking System).
All models feature the durable SafariLaminate™ wraparound construction which provides an excellent fit and a lightweight holster. These models are available in seven fits for the Glock 17/22, 19/23, 26/27, Smith & Wesson M&P 9/.40, M&P 9/40C, M&P SHIELD, and the Springfield XD-S. MSRPs are as follows: 5377 Belt Loop – $46.50; 5378 Paddle/Belt Loop Combo – $53.00; and the 5379 Belt Clip version is offered at $46.50. All models are available in Safariland STX finishes in a variety of colors. Later this year, an inside the waistband model will be released.
About Safariland
Established in 1964, Safariland has earned worldwide renown and a leadership position in the industry for its technologically advanced holsters and other gear to the law enforcement, military, concealment and competitive sporting markets. Safariland holsters, belts and accessories provide users with high-quality tools to perform their jobs safely and effectively. Safariland is credited for developing the first Level III retention holster for the uniformed duty market. With a reputation for INNOVATION NOT IMITATION®, the Safariland brand continues its position as the worldwide leader in retention holsters. Safariland is a part of The Safariland Group family of brands. For more information, visit www.safariland.com/dutygear.
About The Safariland Group
The Safariland Group is a leading global provider of a diverse range of safety and survivability products designed for the public safety, military, professional and outdoor markets. The Safariland Group offers a number of recognized brand names in these markets including Safariland®, ABA®, Second Chance®, Bianchi®, Break Free®, Protech® Tactical, Hatch®, Monadnock®, Identicator®, NIK®, Mustang Survival® and Med-Eng®. The Safariland Group's mission, "Together, We Save Lives", is inherent in the lifesaving and protective products it delivers. The Safariland Group is headquartered in Jacksonville, Florida.
For more information about The Safariland Group and these products, please visit www.safariland.com.