Defense Technology Brand Releases New Launcher Carry System (LCS)
Versatile Backpack Style Carry System with Accessory Pouch Kit Options.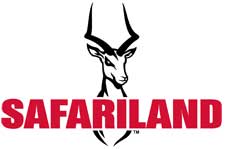 JACKSONVILLE, Florida – -(Ammoland.com)-  Safariland, a BAE Systems line of business, announced today the release of the Launcher Carry System (LCS) in its Defense Technology brand.
Designed for mobile field force or tactical teams, this efficient backpack-style system combines a carry bag with separately purchased Accessory Pouch Kits, offering a mission ready manner to carry and deploy munitions in the field.
Using the LCS, officers can accurately deliver over 37 rounds of 37/40 mm munitions within minutes.
The foundation of the Defense Technology LCS is the quality ballistic weave nylon zippered gear bag. It is fitted with an integrated water bladder and a cushioned, removable cummerbund belt. The wide padded shoulder straps help displace the weight and ensure comfort while on the move. The entire frame of the bag is molded with rigid foam to help retain its shape and reduce weight overall. The three outward facing sides of the bag are covered with 1-inch modular webbing attachment systems to attach either of the Accessory Pouch Kit options.
The Accessory Pouch Kits are the heart of the system and provide for the customization of the LCS to address the specific mission at hand. Accessory Pouch Kit #1 is a collection of 11 custom pouches with a focus on 37/40 mm munitions use. It holds over 37 rounds in easy to deploy pouches. It includes six triple round pouches, two seven-round zippered pouches, four smoke or chemical grenade pouches, and an oversized pouch for a gas mask or other items. Accessory Pouch Kit #2 includes 11 pouches and focuses on chemical agent deployment. It includes four dual smoke pouches, four single smoke pouches, two seven-round zippered pouches, and one oversized gas mask pouch.
Each Launcher Carry System has an internal mesh "shelf" which can be removed, or easily used to change the system to a "grab and go" day bag or a weekend travel bag. The interior of the bag is designed to accommodate the Defense Technology Model 1325 Single Launcher or Penn Arms Multi-Launcher.
It also has the ability to hold a collapsed M4. The LCS unit will allow a dedicated team of officers to identify threats and respond with the correct level of force while on the move.
Both the Launcher Carry System and Accessory Pouch Kits are available in black or olive. Available now, MSRP is as follows:
Model  Color      Name                       Description                         MSRP 
1820

1830

Black

Olive

Launcher Carry System Bag

Backpack style bag w/ integrated water bladder

$103.40

1821

1831

Black

Olive

Accessory Pouch Kit #1

Set of 11 MOLLE compatible pouches; focus on 40 mm munitions

$225.10

1822

1832

Black

Olive

Accessory Pouch Kit #2

Set of 11 MOLLE compatible pouches; focus on chemical agents

$179.50
Visit www.safariland.com/lesslethal or www.defense-technology.com for a preview of this new product.
About Safariland
Safariland, LLC is a premier provider of law enforcement and security products and services, delivering a full-range of customer-specific solutions. Offering many of the world's most recognizable branded products in the public safety market, Safariland is committed to saving lives. For more information about Safariland and its body armor products, as well as information on the new NIJ-06 standard, please visit www.safariland.com.