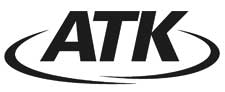 ARLINGTON, Va. –-(Ammoland.com)-  Alliant Techsystems Inc. ("ATK" or the "Company") (NYSE: ATK) today announced that its Board of Directors has unanimously approved a plan to create two independent, public companies with leadership in Outdoor Sports and Aerospace and Defense (A&D).
The board approved a definitive agreement that provides for the tax-free spin-off of the Company's Sporting Group ("Sporting") to ATK shareholders. The spin-off will be immediately followed by a tax-free, all-stock merger between ATK's Aerospace and Defense Groups ("ATK A&D") and Orbital Sciences Corporation ("Orbital") (NYSE: ORB), pursuant to which Orbital shareholders will receive shares of ATK common stock as consideration. Upon completion of the transaction, ATK will change its name to Orbital ATK, Inc. ("Orbital ATK"). Current ATK shareholders will own approximately 53.8 percent of Orbital ATK on a fully diluted basis and current Orbital shareholders will own approximately 46.2 percent. Approximately $1.7 billion of existing ATK debt will remain at Orbital ATK.
"We are creating two strong, standalone companies committed to sustained leadership and success in their markets," said Mark W. DeYoung, President and Chief Executive Officer of ATK.
"ATK's Board of Directors and management team continuously evaluate opportunities to best position the company to drive value for its shareholders. This transaction presents a compelling opportunity to position and build strong, durable and focused enterprises that deliver innovation, execution excellence and enhanced opportunities for our customers, partners and employees, and thereby deliver long-term shareholder value. Orbital has been a customer of ATK for more than 25 years; we are familiar with each other and each company's capabilities, and our respective cultures share a commitment to innovation and excellence. This alignment provides a solid opportunity to deliver great products to our customers at affordable prices with the opportunity to capture significant synergies.""The Board of Directors believes this plan provides a compelling opportunity for ATK to continue to deliver solid shareholder value and for both companies to excel in their respective businesses," said General Ronald R. Fogleman, USAF (Ret.), Chairman of ATK's Board of Directors.

"We believe both companies will be better able to support and respond to the needs of their markets and customers, creating a stronger player in the A&D industry, while unlocking the potential to grow the value of the ATK Sporting Group."

"This merger-of-equals combination of Orbital and ATK brings together two of the space and defense industry's most innovative developers and cost-efficient manufacturers who have worked closely together for over 25 years," said David W. Thompson, Orbital's Chairman, President and Chief Executive Officer.

"By building on complementary technologies products and know-how and highly compatible cultures, Orbital ATK will deliver even more affordable space, defense and aerostructures systems to our existing customers and be well positioned to expand into adjacent markets."
Spin-off of Sporting
ATK operates in three business segments today: Aerospace Group, Defense Group, and Sporting Group. The company has grown significantly over the past two decades through organic growth and acquisitions, building leadership positions in several core and adjacent market segments.
The company's Sporting and A&D businesses operate in two fundamentally different markets with very different operating dynamics, compliance requirements, customer sets and growth opportunities. As standalone companies, they will be more focused businesses, with clear and distinct strategic visions and objectives, additional operational flexibility and the financial strength to make the most of their unique opportunities in their respective industries.
Since entering the commercial ammunition and sporting accessories space in 2001, ATK has built a leading position in the shooting sports for hunters, shooting enthusiasts and law enforcement professionals. The acquisitions of Savage and Bushnell in 2013 enabled ATK to expand its core competencies while creating opportunities to enter into new, adjacent markets in the outdoor recreation industry.
In today's growing market, the Sporting Group enjoys expanded distribution for some of the most widely known and respected brands in the industry: Federal Premium, Bushnell, Savage Arms, BLACKHAWK!, Primos, Final Approach, Uncle Mike's, Hoppe's, RCBS, Alliant Powder, CCI, Speer, Champion Targets, Gold Tip Arrows, Weaver Optics, Outers, Bolle, Cebe, and Serengeti.
"Sporting continues to deliver excellent performance," said DeYoung. "Results from our recently completed fourth quarter demonstrated continued revenue and earnings growth, and margin expansion. Full details on our fourth quarter results will be discussed on our May 15 earnings call."
ATK believes that separating Sporting into a standalone entity will facilitate opportunities to further drive growth and marshal resources to broaden and deepen its market leadership. ATK believes that a more focused corporate leadership team, operating within a clearly defined commercial market with a competitive business model, will contribute to unlocking significant value for ATK shareholders. Following the completion of the transaction, Sporting will also enjoy a strong balance sheet that will provide the ability to fund its growth strategy. Over the past 10 years, ATK's Sporting Group has delivered annual sales growth of approximately 16 percent (14 percent organic growth).
Sporting is expected to be a world leader in outdoor recreation products with adjusted pro forma last twelve months ended December 2013 (LTM Dec) revenues of $2.2 billion1 and LTM Dec 2013 adjusted EBITDA of $361 million2 (see reconciliation table for details).
Merger between ATK's Aerospace and Defense Groups and Orbital
ATK A&D is the world's top producer of solid rocket propulsion systems and a growing supplier of military and commercial aircraft structures and satellite systems. ATK A&D is an industry leader in ammunition, precision and strike weapons, defense electronics systems, missile warning solutions and tactical rocket motors across air, sea and land-based systems, and ATK A&D has consistently generated strong cash flows and profitability.
Following the completion of the transaction, Orbital ATK will be a focused and leading Aerospace & Defense player with combined LTM Dec 2013 revenues of $4.5 billion, EBITDA of $585 million (see reconciliation table for details), and contracted backlog of $11.0 billion, which includes $3.0 billion in unexercised options from Orbital and $0.2 billion in unexercised options from ATK A&D.3 The combined company will provide customers with advanced capabilities and a commitment to continuous innovation in support of the U.S. military and allied military requirements, space missions, and aerospace capabilities. Orbital ATK will serve the following core markets: aerospace through launch vehicles, spacecraft and satellites, military and commercial structures, and special mission aircraft; and defense through munitions, weapons systems, defense electronics systems, targets, interceptor vehicles and missile products. Both Sporting and Orbital ATK will continue to benefit from arrangements regarding the sale by Orbital ATK to Sporting of ammunition from the Lake City Army Ammunition Plant, which ATK currently maintains and operates for the U.S. Army, and the sale of components and gun powder from New River Energetics.
The combination is expected to generate pre-tax cost synergies of $70-100 million through the elimination of duplicate public company costs, economies of scale, and additional streamlining of operations. Additionally, Orbital ATK is expected to realize revenue synergies of $100-200 million through improved product offerings, improved competitiveness and strengthened customer relationships. The combined company expects to realize partial synergies in 2015 and fully recognize identified synergies by late 2016. Once fully realized, after accounting for the impact of cost-type government programs, cost and revenue synergies are expected to result in annual EBIT improvement of between $40-65 million. Orbital ATK will have a strong capital structure and with its ability to generate strong free cash flow, it will be well-positioned to grow, return capital to its shareholders and de-lever.
Governance and Management
Upon completion of the transaction, Mr. DeYoung will serve as the Chairman and Chief Executive Officer of Sporting. Mr. DeYoung is working with ATK's Board of Directors to develop detailed plans for an efficient and capable corporate structure with experienced management and strong governance policies and practices, as well as to establish the name and branding of Sporting. Sporting will be headquartered in Utah and is expected to employ nearly 5,800 workers in 11 states and worldwide.
Mr. Thompson, a co-founder of Orbital, will serve as President and Chief Executive Officer of Orbital ATK. Gen. Fogleman will serve as Chairman of the Board of Directors of Orbital ATK. Blake Larson, ATK Senior Vice President and President of the Aerospace Group, will serve as Chief Operating Officer of Orbital ATK. Garrett Pierce, Orbital Chief Financial Officer, will serve as CFO for the combined company. Orbital ATK will be headquartered in Dulles, Virginia, where Orbital is currently headquartered, and is expected to have approximately 13,000 employees across 17 states.
Transaction Details
Under the terms of the transaction agreement, ATK will distribute ownership of Sporting to ATK shareholders in a spin-off transaction, following which, ATK shareholders will own 100 percent of Sporting. The spin-off will be immediately followed by a merger of Orbital with a subsidiary of ATK, with Orbital surviving the merger and becoming a wholly owned subsidiary of ATK. In connection with the merger, Orbital shareholders will receive 0.449 shares of ATK common stock for each share of Orbital common stock that they hold. Upon the closing of the merger, ATK shareholders will own approximately 53.8 percent of the combined company on a fully diluted basis and Orbital shareholders will own the remaining approximately 46.2 percent of the combined company on a fully diluted basis. As part of the transaction, Sporting has secured a $750 million senior secured financing commitment from BofA Merrill Lynch and will dividend $300-350 million of the proceeds of such new indebtedness to ATK immediately prior to the closing, which will be used by ATK to repay existing debt. Post issuing dividend to Orbital ATK, Sporting's net debt and total debt will be equal to the dividend. At the closing, Orbital ATK is expected to have a total of approximately $1.7 billion in gross debt and $1.4 billion of net debt. The transaction is expected to be tax-free to both companies as well as to ATK and Orbital shareholders.
The transaction is expected to close by the end of calendar year 2014, and is subject to customary closing conditions including regulatory approvals and the approval of each of ATK's and Orbital's shareholders. ATK and Orbital will continue to operate separately until the transaction closes.
ATK intends to continue issuing a quarterly cash dividend to shareholders until the transaction closes.
Advisors
ATK's financial advisor is BofA Merrill Lynch and its legal advisor is Cravath, Swaine & Moore LLP. Orbital's financial advisor is Citigroup and its legal advisor is Hogan Lovells US LLP.
Conference Call and Webcast Details
ATK and Orbital will jointly host a teleconference call to discuss today's announcement. The companies welcome members of the investment community to listen to the call live. A copy of management's presentation will be available in the investor relations section of www.atk.com.
The call is being webcast and can be accessed via the investor relations page at www.atk.com. For those who cannot participate in the live webcast, a telephone recording of the conference call will be available. The telephone number is 719-457-0820 and the confirmation code is 7630707. The recording will be available for one month after the call. Institutional investors can access the call via the password-protected event management site StreetEvents (www.streetevents.com).
When:
9:00 a.m. EDT, Tuesday, April 29, 2014
Who:
Mark DeYoung, ATK President and Chief Executive Officer
Neal Cohen, ATK Executive Vice President and Chief Financial Officer
David Thompson, Orbital Chairman, President and Chief Executive Officer
Garrett Pierce, Orbital Vice Chairman and Chief Financial Officer
Reconciliation of Non-GAAP Financial Measures
About ATK
ATK is an aerospace, defense and commercial products company with operations in 22 states, Puerto Rico and internationally. News and information can be found on the Internet at www.atk.com.
About Orbital
Orbital develops and manufactures small- and medium-class rockets and space systems for commercial, military and civil government customers. The company's primary products are satellites and launch vehicles, including low-Earth orbit, geosynchronous-Earth orbit and planetary exploration spacecraft for communications, remote sensing, scientific and defense missions; human-rated space systems for Earth-orbit, lunar and other missions; ground- and air-launched rockets that deliver satellites into orbit; and missile defense systems that are used as interceptor and target vehicles. Orbital also provides satellite subsystems and space-related technical services to U.S. Government agencies and laboratories. More information about Orbital can be found at https://www.orbital.com.