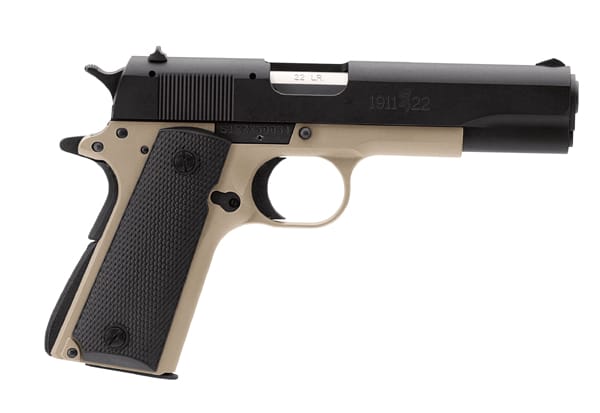 Morgan, UT –-(Ammoland.com)-   Browning's popular 1911-22 pistol line grows in 2014 with the the new A1 Desert Tan and Compact Desert Tan models.
These pistols feature a new composite frame in desert tan color and are even lighter than the aluminum frame 1911-22 models with the composite A1 version weighing only 14 oz. with its 4½" barrel length, and the Compact version weighing a mere 13½ oz. with its 3 5/8" barrel length.
Both new models feature machined aluminum slides in a matte black finish. 1911-22 pistols are scaled down to 85% of John M Browning's original 45 ACP model, making them ideal for plinking, hunting and target shooting.
The Suggested Retail for both models is $579.99.
For more information on Browning products, please visit the website at www.browning.com.