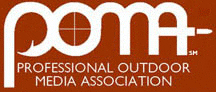 Knoxville, TN –-(Ammoland.com)- The Professional Outdoor Media Association's (POMA) 2014 Pinnacle Award honorees were announced by Kevin Tate, vice president of media production at Mossy Oak, during POMA's Annual Business Conference in Knoxville, Tenn. on Friday, March 21 2014.
Mossy Oak has been the presenting partner of the Pinnacle Awards since the program's inception.
The Pinnacle Awards honor journalists for remarkable achievement in traditional outdoor sports-focused communications, including writing, photography/illustration/art, broadcasting as well as content focused on wildlife conservation.
"The outdoor media has always been a key part of what we do," stated Toxey Haas, founder and CEO of Mossy Oak. "We started our company with their help and we've grown it with the same. They're our business partners as well as our friends."

"We're proud to sponsor the Pinnacle Awards to recognize the best of the best every year," Tate added. "It's an important way to reward excellence in outdoor journalism and encourage more in the future."
Conservation:
Winner – Frank Miniter, "Public Land Deer Hunting: How to Save America's Whitetail Woods", Outdoor Life Blogs
Outstanding Achievement – Darren Warner, "Dredging Disastrous to Waterfowl in Mississippi Delta", NRAhuntersrights.org
Magazine:
Winner – Frank Miniter, "A Hero for the Next Generation", America's First Freedom
Outstanding Achievement – Brenda Valentine, "Quit Calling", Mossy Oak Gamekeepers
Newspaper/Web:
Winner – Tammy Sapp , "What Women Ought to Know About Hunting and Killing", American Hunter
Outstanding Achievement – Tammy Sapp, "The Only Girl in Camp", American Hunter; Doug Gilmer, "Ralph and Vicki Cianciarulo – We All Have a Choice", The Call: When Faith Goes Afield
Broadcast:
Winner – Bill Miller, "Kalkomey's Handgun Safety Course", Kalkomey.com
Outstanding Achievement – Dan Small, "Deer Hunt Wisconsin", WMVS-TV
Photography/Art:
Winner – Tony Zappia, "Retriever with Training Buoy", The Retriever Journal
Outstanding Achievement – Tim Christie, "Strippin' & Lickin'"; Tony Bynum, "Bull Elk Bugle", American Hunter
Book:
Winner – J. Wayne Fears and J. Craig Haney, "Backcountry Letters", Amazon/Kindle
Outstanding Achievement – Angelo Peluso, "Fly Fishing the Surf"; James Collyer, "Buck Naked"
Mossy Oak, one of just six POMA Diamond Cornerstone members, joined forces with POMA to promote excellence in communications at all levels and encourage members of the media to set the bar high – knowing the importance to the industry of a professional and dedicated media corps.
"Mossy Oak has been with POMA from day one," stated POMA's Executive Director Laurie Lee Dovey. "Their support for not just POMA, but the outdoor media corps, is critical to the traditional outdoor sports and wildlife conservation story being fairly and honestly told."
POMA Mission
To foster excellence in communications at all levels, help members build their businesses, connect media and industry, promote fair and honest communication of the traditional outdoor sports and conservation stories, and mentor the next generation of traditional outdoor sports communicators.
About Mossy Oak
Haas Outdoors Inc. headquartered in West Point, Miss., was established in 1986 and is home of Mossy Oak. Mossy Oak specializes in developing and marketing modern camouflage designs for hunters and outdoorsmen. Mossy Oak patterns can be found on a multitude of products worldwide. Haas Outdoors Inc. is the outdoor industry leader in modern camouflage design, international licensing and marketing. Haas Outdoors Inc. markets its services and products under widely recognized brands including: Mossy Oak, BioLogic, Mossy Oak Productions, MOOSE Media, Nativ Nurseries, and Mossy Oak Properties.