By Roger J. Katz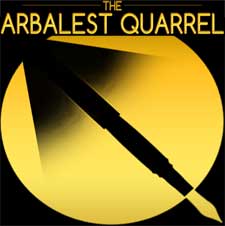 New York, N.Y. –-(Ammoland.com)- You may recall the Dwayne Ferguson case.
But, for those of you who might have forgotten, we give you the following facts, as posted first in the Arbalest Quarrel on February 23, 2014: Officials at Harvey Austin Elementary School, located in Buffalo, New York, received an anonymous tip.
A person had entered the school with a gun.
The police were alerted; a SWAT team responded, and the school was 'locked down.' Scouring the school, the police eventually traced the weapon to a dubious source: Dewayne Ferguson.
Ferguson, 52 years old, father of three, operator of a printing press, who worked as a security guard for community events, was caught. He had carried a gun into a school building. At no time, during the police sweep of the building, did Ferguson inform the police he had a gun on him. What was Ferguson doing in the school? He isn't a teacher. Still, Ferguson had a legitimate purpose for being at the School, but that purpose did not extend to his having a gun on him.
The Buffalo News said that 'Ferguson is not employed by the Buffalo School District but was working in the 21st Century Community Learning Program, an after-school academic enrichment initiative that tutors disadvantaged students.'
The police arrested Ferguson and he was charged under the same law he fought to pass – the NYSAFE Act. According to WGRZ-TV, a Buffalo news station, Ferguson pleaded not guilty to two weapons charges. WGRZ-TV also reported that prosecutors asked the Court to set bail at $10,000.00, but City Court Judge Jeanette Ogden released the anti-gun activist on his own recognizance, citing his community involvement and the fact that Ferguson has no prior run-ins with the law.
Ferguson, a proponent of NYSAFE, is a friend of 'antigun' zealots who promoted it.
As reported by The Buffalo News, 'he was among local activists who stood with Assemblywoman Crystal Peoples-Stokes last year lobbying for a law that would make possessing a gun on school property a felony.' Ironically, Ferguson was charged under the same law he advocated for."
But Will He Lose His "Carry" License? Will He Lose His Handguns? Read the rest at : http://tiny.cc/x4i1gx
About The Arbalest Quarrel
Arbalest Group created `The Arbalest Quarrel' website for a special purpose. That purpose is to educate the American public about recent Federal and State firearms control legislation. No other website, to our knowledge, provides as deep an analysis or as thorough an analysis. Arbalest Group offers this information free.