By Scott Bach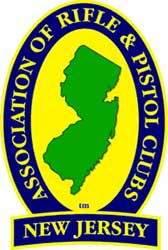 Trenton, NJ –-(Ammoland.com)- The month of May, 2014 could mark one of the most challenging times New Jersey gun owners have ever seen.
In the span of a single month, the U.S. Supreme Court declined the Drake right to carry case; the state Supreme Court suddenly dropped the Pantano carry case, long after accepting it; the legislature passed the gun ban / magazine ban, sending it to the Governor's desk; the botched "fix" to our firearms transportation law was abandoned rather than repaired; and the Brady Campaign sued to trigger the 2002 "smart gun" law.
To add insult to injury, New Jerseyans were stripped of the right to carry in Pennsylvania with a Utah non-resident permit, by decree of Pennsylvania's anti-gun Attorney General.
May was quite a month, and its ripple effect will continue for years.
On right to carry alone, the New Jersey fight will now be delayed considerably, even in a best-case scenario where one of the remaining cases from another state is accepted and favorably decided. New Jersey would resist, and additional litigation would follow.
But there is no time to lament, and no chance even to catch our breath. With the gun ban / magazine ban on Governor Christie's desk and his deadline rapidly approaching, our immediate task is to show him that every gun owner, hunter and sportsman resoundingly opposes A2006 / S993. The entire outdoor community must speak continuously with one voice until he acts, however long that takes.
Many former New Jerseyans have recently written me, aghast at the latest attacks, and expressing relief at having left. Many current residents have also written, expressing the understandable desire to leave.
But for those of us who remain, there is only one option: Stand and Fight. The attacks we face are merciless, the odds are stacked against us, and time is not our ally. Yet somehow, poignantly, perhaps even heroically, we have learned to reach deep inside ourselves and find the strength to defend Freedom under impossible circumstances, with every fiber of our being.
We are a special kind of Jersey Strong. We never give up when Liberty is at stake, no matter what the adversity. Come what may, we realize that history has called us to this moment, and we know that it is our responsibility, our burden, and our privilege to answer that call.
About Association of New Jersey Rifle & Pistol Clubs: The Association of New Jersey Rifle and Pistol Clubs, Inc. is the official NRA State Association in New Jersey. Our mission is to implement all of the programs and activities at the state level that the NRA does at the national level. This mission includes the following: To support and defend the constitutional rights of the people to keep and bear arms. To take immediate action against any legislation at the local, state and federal level that would infringe upon these rights. Visit: www.anjrpc.org